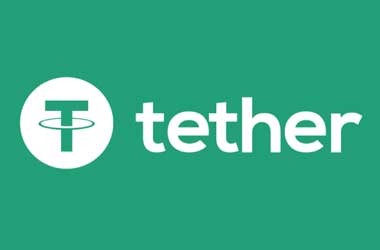 Tether, the crypto coin which is pegged to the US dollar on a 1:1 ratio, had relieved the auditor Friedman LLP of their responsibilities. Obviously, this would raise concerns among the crypto community, whether Tether really maintains adequate reserves to redeem all the outstanding tether tokens. It can be remembered that Friedman LLP was hired by Tether to conduct an audit on a regular basis to ward off investors' concerns. Since last week, the digital currency section of the auditing company's webpage no longer lists Bitfinex (an exchange run by Tether) as their client.
Tether claims to receive deposits in US dollars from investors, create an equivalent number of tethers, and then give those tethers to the depositor. Tether's web page claims that it has $2.25 billion as deposits in its bank accounts. Furthermore, the company had said that it will be able to back every existing tether token on a 1:1 basis. However, without an external audit it would be hard to believe those claims.
Therefore, in order to ensure transparency, it had hired Friedman, LLC to perform regular audits and issued the following statement:
"Friedman LLP has been engaged to perform historical balance sheet audit procedures for Tether Limited. However, as the amount of Tethers in circulation has increased substantially in recent months, we have also asked Friedman to analyze our bank balances and our issued and outstanding token balance on an interim basis. Friedman agreed to perform consulting services for us in an effort to provide management with useful information concerning Tether's cash position and Tether tokens issued and outstanding as of an interim date. Friedman was able to provide consulting services for us on an expedited basis, using a procedures date of September 15, 2017. These consulting services do not constitute an audit or attestation engagement, which would include a significantly expanded scope of procedures and take substantially more time to complete."
The Reddit community had expressed a lot of doubts this coin for several months as of now. They had questioned who the depositors are, and how come the company is able to release $50 to $100 million tethers at a time. Bitfinex, the sister concern of tether, had been dependent on the latter to move funds in and out of the exchange, after its relationship with banks turned sour. In December, Bitfinex threatened to take legal action, when an anonymous blogger Bitfinex'ed claimed wrong doing by the duo. Bitfinex'ed has tweeted again yesterday asking clients to get their funds out of Tether and Bitfinex at the earliest.
Notably, one of the main accusations of Bitfinex'ed is that the crypto exchange Bitfinex is printing tether without any US dollar back up to drive up the price of Bitcoins. If that is the case, then we may see a sharp drop in the price of Bitcoin.
Hours after admitting that the relationship with the auditing firm Friedman LLC had ended, Tether announced it has hired Madoff and Associates to oversee the auditing operations. It can be remembered that the Madoff investment scandal, a $64.8 billion fraud, was discovered in 2008. Bernard Madoff, the principal architect of the scandal is now serving a 150 year prison sentence.
Madoff released the following statement:
"The partnership between Tether and Madoff and Associates is a match made in heaven. Investors won't believe what we've got in store for them."
Doing business with the disgraced Madoff and Associates may raise further concerns about the standing of Tether among the crypto community.