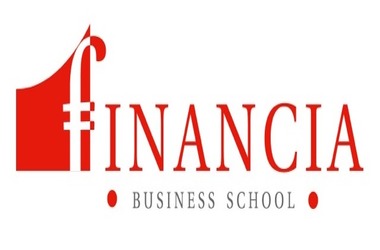 The Financia Business School, a dedicated financial and economic institute in Paris, teaches blockchain and accepts tuition fee payments in crypto currencies from its students. Founded in 2014, the school offers bachelor's and MBA qualifications, teaches master classes in Fintech and is today one of several institutions teaching Blockchain in France.
Financia's alumni are wide spread in esteemed financial institutions such as BNP Paribas, Société Générale, and Crédit Agricole. Financia says it works to keep abreast of developments in the financial sector and to be at the forefront of Fintech. For the 25% enrolment of foreign students, money transfers can be very complex, so crypto currency payments have been introduced to facilitate this process and to track and secure transfers.
The school has joined hands with Paris – based blockchain-startup Coin Capital to expedite the process and assist students. So far, five students have paid their fees in crypto currency for the 2018 school year, including Adam Hasib, who says that his early purchase of Bitcoin enabled him handle his tuition fees.
Adam Hasib had the following to say about investing in Bitcoin and blockchain technology:
"I became interested in this technology very early on and quickly became a staunch follower of the Blockchain's decentralized model. By June 2017 I had acquired my first bitcoins, which allowed me to pay the registration deposit at school."
Elsewhere in Europe, the London school of economics unveiled a program labeled "cryptocurrency investment and disruption" in July 2018. In the US, a September study found that 9% of US students around the world had already attended a blockchain-related class and 26% were earmarked for it.
US-based Stanford University leads the list of the world's most competitive universities with the maximum cryptocurrency and blockchain courses, according to a study in August 2018. The same research also discovered that 40% of the world's top 50 universities presently offer a minimum of one class covering blockchain or cryptocurrencies.
The demand for blockchain and crypto currency talent is growing rapidly. Another recent study by the Glassdoor job exchange found that US jobs in this sector rose by 300% between 2017 and 2018. The recruitment consultancy Robert Walters has increased the number of similar jobs in Asia by 50% since 2017.