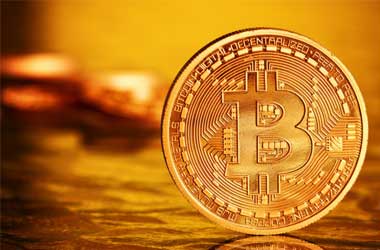 Though bitcoin has been dropping in value for most of the year, experts point to the increasing hashrate as a sign that people still trust in bitcoin. The hashrate is the amount of computing power that ensures that the transactions on the blockchain are processed.
Currently, the hashrate is in an upward trend, rising despite the many challenges to bitcoin.
Bitcoin has dropped by more than 60 percent in value during the last 8 months but the difficulty of mining bitcoin is still at the same level.
This can be a problem since the bitcoin miner used to get as much as $20,000 in December 2017 for the same amount of effort but now can only get $6,500.
Many people felt that this drop in value would end up driving bitcoin miners away. The result would be a drop in the hashrate as bitcoin kept on dropping in price. However, the opposite is what happened with the hashrate just going up and up as the value of bitcoin went down.
In a statement, David Sapper, CEO at the Blockbid cryptocurrency exchange said
The increased hash rate means people are here for the long-term because they're happy to just accumulate what they have, potentially even run at a loss. At the same time, they do sometimes have to clear house and dump.
According to Sapper, this reflects the confidence that many bitcoin miners have in the strength of bitcoin and the potential that it has to rebound. Bitcoin has gone through a similar slump before and the cryptocurrency has come back even stronger. Sapper says this view is shared by many in the industry so they keep mining and investing for the coming spike in bitcoin prices.
Optimistic Future
Marco Streng, CEO of Genesis Mining shares a different viewpoint and thinks that the hashrate increasing reflects the changing technologies in the market. The big players in the bitcoin mining industry have been releasing better mining hardware in the past year and that has played a role in the hashrate increase.
Bitmain and Samsung have recently released more efficient and affordable hardware that can mine faster. The large miners buy them and add to their mining pool making up for the loss the smaller discouraged miners just drop out. This reflects a net growth in the bitcoin mining industry. Overall, both Sapper and Streng present an optimistic view of the bitcoin industry's future as the hashrate continues to rise.