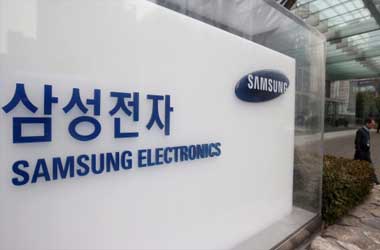 According to the South Korean news website "The Bell," Samsung Electronics is entering into the mass production of ASIC (Application Specific Integrated Circuit) hardware suitable for crypto currency mining. The electronics giant has successfully completed the designing of semiconductor ASIC for Bitcoin mining last year. For large scale production, the company has entered into a partnership with TSMC, a Taiwan based Bitcoin hardware manufacturer. TSMC has started production in January.
TSMC, also known as Taiwan semiconductor, is the world's largest dedicated independent semiconductor foundry having high profile customers such as Apple Inc., Advanced Micro Devices, and Qualcomm. The company is supplying ASIC hardware to major Bitcoin mining company Bitmain.
Samsung has also begun mass production of 10-nanometer, 16Gb GDDR6 DRAM for graphics card (Graphics Processing Unit), suitable for crypto currency mining. GDDR6 DRAM is twice as fast as GDDR5 DRAM and consumes low power. The power efficiency increases by more than 35%, while improving GPU performance.