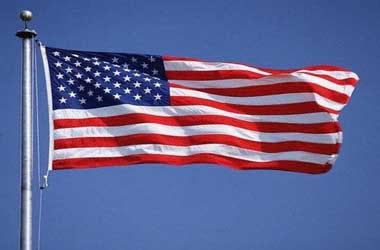 We had reported that the state of Wyoming has introduced a bill to exempt crypto currencies from property taxation.
Two more states, California and Georgia have tabled a bill (Assembly Bill 2658) to regulate cryptocurrencies.
Now, California's assembly member Calderon has introduced a bill related to electronic records, which would legalize blockchain technology based contracts, signatures, and interstate or overseas commercial transactions.
California's currency bill 2658:
The proposed amendments in bill 2658 are as follows:
Section 1633.2. (c) will include a definition for blockchain technology stating "Blockchain technology" means distributed ledger technology that uses a distributed, decentralized, shared, and reciprocal ledger, that may be public or private, permissioned or permissionless, or driven by tokenized crypto economics or tokenless. The data on the ledger is protected with cryptography, is immutable, is auditable, and provides an uncensored truth.
Likewise, section (e) which defines a "contract" will also include the word "smart contract." Additionally, section (p) will carry the definition for "smart contract" as
"Smart contract" means an event-driven program that runs on a distributed, decentralized, shared, and replicated ledger that can take custody over, and instruct transfer of, assets on that ledger.
The definition for "electronic record" in section (h) will include the statement "A record that is secured through blockchain technology is an electronic record."
Finally, section (i) which defines "Electronic Signature," will include the statement "A signature that is secured through blockchain technology is an electronic signature."
The bill will be reviewed by the governor Jerry Brown and tabled in the assembly. The bill will become a law soon after it is passed in the assembly.
Georgia's cryptocurrency bill 464
Georgia, similar to Wyoming, has tabled a bill (Senate Bill 464) to allow the state revenue commissioner to accept cryptocurrencies for payment of taxes and license fees. The bill calls for an amendment to the subsection (a) of code 48-2-32, relating to forms of payment of taxes and license fees. The version suggested by the bill is as follows:
" (a)(1) The commissioner may receive in payment of taxes and license fees personal, company, certified, treasurer's, and cashier's checks and bank, postal, and express money orders to the extent and under the conditions which he the commissioner may reasonably prescribe by regulations or instructions. (2)(A) The commissioner shall accept as valid payment for taxes and license fees any cryptocurrency, including but not limited to Bitcoin, that uses an electronic peer-to-peer system.

(B) The commissioner shall convert payments made in cryptocurrency to United States dollars at the prevailing rate within 24 hours of his or her receipt of such a payment and shall credit the payor's account with such converted dollar amount."
The bill also recommends scrapping conflicting laws. Notably, Florida and Arizona are other states where a crypto currency law has been passed already.