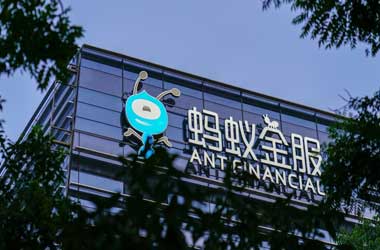 Ant Financial, the subsidiary of Alibaba, has confirmed that it has raised $14 billion in the latest funding round (Series C). The financial service provider has stated that the funds raised will be used towards expanding into new markets, as well as for developing new technologies like blockchain.
The company also aims to bring unbanked people and small enterprises into its sphere of service.
Ant Financial has also mentioned in its blog post that the funds will also be used to nurture the talent in the emerging markets and assist communities to make use of the opportunities that arise from the global technological transformation.
The company revealed that Series C Round received warm response from investors due to its strong business profile, coupled with rapid worldwide expansion and technology-driven revenue growth. The investment of $14 billion was pooled by both domestic and international investors in RMB and USD, respectively.
The global investors include GIC, Warburg Pincus, Khazanah Nasional Berhad, Temasek, General Atlantic, Canada Pension Plan Investment Board, Silver Lake, funds and accounts advised by T. Rowe Price Associates, Inc., Janchor Partners, The Carlyle Group, Baillie Gifford, Discovery Capital Management, and Primavera Capital.
Commenting on the fund raising process, Ant Financial CEO and executive chairman Eric Jing said
"We are pleased to welcome these investors as partners, who share our vision and mission, to embark on our journey to further promote inclusive finance globally and bring equal opportunities to the world. We are proud of, and inspired by, the transformation we have affected in the lives of ordinary people and small businesses over the past 14 years. Now, with the help of our partners, we are going to accelerate our strategy."
Eric Jing further added that
"We are dedicated to building an open ecosystem with all our partners in China and beyond. We will continue to invest in technology and innovation in order to serve unmet financial needs of people everywhere and to enable them to benefit from the development of the digital economy."
The valuation of Ant Financial has spiked above $100 billion, following the successful fund raising process. Ant Financial has emerged as one of the main fintech players in China and has a customer base of over 500 million. Alipay, a popular financial service network of Ant Financial, is collaborating with several companies to expand its operations in countries such as India, South Korea, Thailand, Philippines, Hong Kong, Indonesia, Pakistan, Bangladesh, and Malaysia.