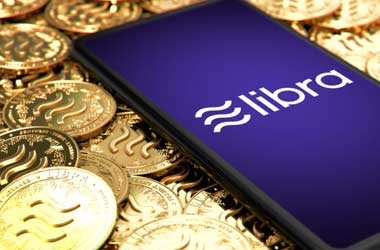 Facebook has been making plans to break into the cryptocurrency market by launching its Libra cryptocurrency. Those plans have caused financial regulators from around the world to express concern over the impact that Libra can have on the global economy.
The social media giant will have to delay those plans as the US Congress has officially asked Facebook to pause the development of Libra.
The US Congress has sent a letter to Facebook regarding its plans and development of Libra and has asked Facebook to put all plans on hold for now. US legislators want to carry out a detailed investigation into all of the ramifications that the Libra cryptocurrency can have on its economy as well as globally.
The Democratic heads of the House Committee on Financial Services and its various subcommittees sent this letter recently and asked Facebook to immediately stop any implementation plans it has for Libra.
Financial Times
The reason for this abrupt stop is that Facebook has incredible market reach, with access to 25 percent of the world's population. This wide reach means that any major action by Facebook would have a great impact on the global economy.
While Facebook puts things on hold regarding Libra, Congress will start holding public hearings about all of the risks and benefits of using this new cryptocurrency system. Additionally, Congress would be looking into laws that would help regulate Libra. The underlying fear is that without intervention and regulation, a new type of financial system will be set up that would become too big to fail. If something goes wrong it could require a government bailout in the future and legislators want to cover their bases if such a scenario rises.
Technically Independent
Though Facebook is the main beneficiary of Libra development, it is not the main developer. An independent organization called the Libra Association was set up recently in Geneva, Switzerland to help work on the cryptocurrency. The association is backed by Libra's initial backers with Facebook being one among many others. Some of the backers include top names such as Visa, Lyft and Coinbase.
However, Facebook seems to be the most prominent backer of Libra and the company that is pushing the most. The pause in Libra development does not need to be long though. Congress is already calling for a full hearing on Libra by July 17.
The problem for Facebook is that its tarnished history is not doing it any favours. The social media giant was plagued by the Cambridge Analytica scandal and this has tainted lawmakers' perceptions. With the massive risks involved with Libra, legislators believe that leaving it improperly regulated and without oversight is just asking for trouble.