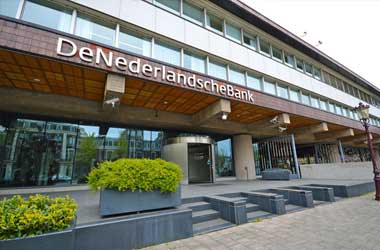 Central Banks across the world have been keeping a close watch on the global crypto industry as more investors keep switching over to crypto with each passing month.
De Nederlandsche Bank (DNB) which is the central bank in the Netherlands has decided to tighten regulations for crypto operators by making changes in its laws.
Cryptocurrencies have proven to be a thorn in the side for a lot of countries as most countries do not have regulations in place to govern the crypto industry, paving the way for criminals and con artists to take advantage of the lack of regulations and exploit investors.
This is exactly what DNB is addressing in its new regulations.
DNB has plans to start regulating the crypto industry going forward and has called on all crypto operators in the country to get in touch with them to get a fresh update of the new regulations and what will be required on their part. These crypto firms will be required to register with the DNB before Jan 2020 in order to be able to operate in the Netherlands.
DNB will be establishing an integrity supervision department that will be responsible for monitoring crypto operators and ensuring that there is no money laundering taking place via crypto transactions. The central bank will carry out a verification process for each of these firms which will include vetting their board of directors and policymakers in the company.
Any firm that refuses to register themselves with the DNB and does not comply with the new regulations will be banned from offering crypto services in the country. DNB has published detailed information on the registration and vetting process on its official website and has called on crypto operators to keep checking in from time to time as this section will be updated on a regular basis.
Crypto Operators Happy With New Regulations
A number of crypto operators in the Netherlands were pleased to see the Central Bank coming out with new regulations for the crypto industry. These licensed crypto operators in the Netherlands are happy because the new stance by the central bank will help to clean up the market and flush out unscrupulous operators who are tarnishing the crypto market due to their illegal activities.
Genuine crypto operators in the country believe that the crypto market in the country will flourish now that the central bank has taken on the responsibility of overseeing the industry.