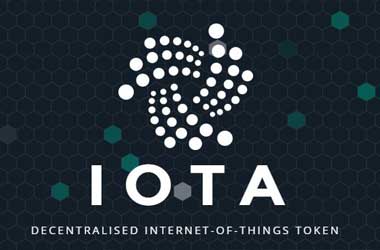 IOTA (MIOTA) Foundation unveiled their mysterious project 'Q' yesterday, which propelled the cryptocurrency towards the January high of $2.66. IOTA Founder David Sønstebø stated that the Foundation has been working on the project Qubic for many years as of now and it is one of their priorities for 2018 and 2019. Furthermore, the Foundation revealed that 'Q' or 'Qubic' is the platform for several exciting projects which has been already.set in motion.
IOTA Founder David Sønstebø explained Qubic project on the Discord channel, as follows:
"Qubic, with origins stretching all the way back to CFB's early musings of it on BTT in 2012 and numerous people's intensive R&D in Jinn Labs since 2014, the elusive Q has officially began its unveiling and is hereby verified. Qubic is a project we have been working on for quite a while internally in the IOTA Foundation and is one of our main priorities for 2018 and 2019. Details will remain scarce until the date revealed on the website, when a lot more material, specifications and further information surrounding the uniQueness of Qubic will be made available.

For now, in brief: Qubic enables Smart Contracts, Oracles, Outsourced Computing and lots more. Qubic, using IOTA as a backbone, will be the foundation of plenty more projects that we have in motion already, but more importantly, it will be a platform for the greater community and ecosystem to create things we can't even imagine yet. Finally, while we share your enthusiasm and excitement about this pivotal project, please, do not pester Eric, Paul, CFB, Sam or any of the others in IF that you have identified as working on this project, they will not reveal any further details until the date displayed on the website. When Q? What Q? Now you have a better idea."
We are moving rapidly towards the next epoch of IOTA, today the IOTA Foundation is excited and proud to start the official unveiling of Qubic.https://t.co/U87nKaZWnI#IOTA #Qubic

— IOTA (@iotatoken) May 3, 2018
As mentioned earlier, for quite a long time, the IOTA team has been putting its development efforts behind the project. This includes smart contracts, oracles, and outsourced computing. Smart contracts will be able to access Oracle data integrated with the tangle network. When the predetermined parameters match with the data, the smart contract gets triggered. More details will be made available on June 3.
IOTA foundation has also released a video about Qubic
Notably, the announcement comes a day after COBINHOOD exchange tweeted its plan to list IOTA token on its platform from today onwards. IOTA has also mentioned about Cobinhood listing through a blog post.
🚨 This is not a drill! 🚨@iotatoken is getting listed on COBINHOOD on May 4.

Check out the full listing & campaigns announcements here: https://t.co/xBmb13TOJw $MIOTA #IOTA #cryptonews #cryptocurrencyexchange pic.twitter.com/S5vHuyYTH9

— COBINHOOD (@COBINHOOD) April 30, 2018
The IOTA community has reacted positively for both the announcements.