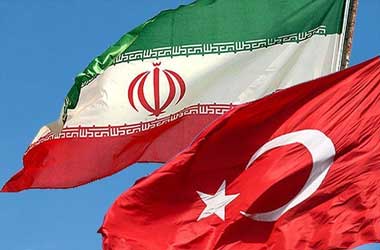 Following Venezuelan President Nicolas Maduro jubilant claims of raising over $700 million through the launch of cryptocurrency Petro, two more countries, Iran and Turkey, are seriously considering the launch of their own cryptocurrency.
Notably, US regards both Iran and Venezuela as rogue countries and has imposed strict sanctions on them.
Iran's decision to introduce a state-backed cryptocurrency was announced last week through a tweet by Mohammad-Javad Azari Jahromi, minister of information and communications technology (ICT). The minister announced that state-run Post Bank is working to launch a "cloud-based" cryptocurrency, subject to verification and acceptance by the ICT.
Furthermore, Iran Front Page news site revealed that the Central Bank of Iran is cooperating with other government institutions to formulate a mechanism to control digital currencies in Iran.
در جلسهای که با هیئت مدیره پست بانک در خصوص ارزهای دیجیتال مبتنی بر زنجیره بلوکی داشتم، مقرر شد این بانک اقدامات لازم برای پیاده سازی آزمایشی اولین ارز دیجیتالی کشور را با استفاده از ظرفیت نخبگان کشور به عمل آورد. مدل آزمایشی برای بررسی و تایید به نظام بانکی کشور ارائه خواهد شد.

— MJ Azari Jahromi (@azarijahromi) February 21, 2018
The Central Bank of Iran also cautioned the Iranian citizens that they might incur a huge loss due to the volatile nature of cryptocurrencies.
Turkey's Stance
Iran is not the only country in the middle-east to dream of making a fortune with its own cryptocurrency and circumvent the US sanctions. Turkey is drafting a bill to regulate and tax cryptocurrencies. The ministers belonging to the ruling Justice and Development Party (AKP) had earlier compared Bitcoin and other cryptocurrencies to pyramid schemes. As more and more countries understand the importance of the disruptive technology of blockchain, the ruling party's partner, Nationalist Movement Party (MHP), has suggested the idea of developing
Turkey's own cryptocurrency.
In this regard, MHP deputy chair and former Industry Minister Ahmet Kenan Tanrikulu has presented a detailed report, proposing the state-controlled creation of a "national bitcoin" called "Turkcoin."
Tanrikulu is of the opinion that it would be a serious mistake to miss out on disruptive technologies such as blockchain. Tanrikulu told Al-Monitor
"The world is advancing toward a new digital system. Turkey should create its own digital system and currency before it's too late."
Tanrikulu's report also recommends the creation of a state-controlled Bitcoin bourse. MHP's deputy chair stated
"Preventing tax evasion, money laundering and swindling should be given priority in the work for new regulations. The introduction of encouraging regulations after assessing all kinds of risks would enable us to generate revenues from the cryptocurrency market, especially from bitcoin. In this context, the country needs a bitcoin bourse and legislation to regulate this realm."
Tanrikulu's report also suggests that the country's public assets such as Turkish Airlines, gas company Botas, Istanbul Stock Exchange, Ziraat Bank, Turk Telekom, and the National Lottery could serve as the "insurance policy" for the national coin.
Notably, the finance ministry and the Capital Markets Board are already working together to introduce cryptocurrency regulations. Earlier on February 7, the deputy prime minister Mehmet Simsek, who supervises the economy, told that the government would soon start working to launch a national cryptocurrency.
The US (Treasury department) has warned its citizens that investing in these cryptocurrencies may be considered as violation of sanction laws.