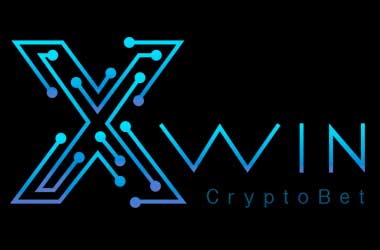 According to Technavio, the global sports betting market is worth $400 billion. Further, more than 80 countries have legalized sports betting, which accounts for nearly 40% of the total gambling market. Nearly half of people above 18 years of age have placed a bet at least once in their lifetime, according to Statista.
Even though the block chain technology is growing leaps and bounds, there is no crypto bookmaker in the market. However, the situation is about to change with the arrival of XWIN, a transparent and secure sport (& other events) betting platform with a revenue sharing model. The platform runs on the Ethereum block chain network, with decentralized smart contracts for revenue sharing.
Currently, XWIN is the only real alternative to the traditional bookmaker market. The platform will offer betting on several types of sports such as hockey, football, basketball, tennis, auto-motor sport, badminton, American football, baseball, boxing, handball, darts, volleyball, E-sports, rugby, snooker, mixed martial arts, chess, etc.
All operations and transactions are performed through smart contract on the Ethereum block chain. XWIN tokens should be used to place a bet. Winners will automatically receive XWIN tokens through the Ethereum platform. The smart contract is available on the public domain and can be accessed by anyone for audit.
Xwin
Initially, XWIN tokens can be purchased using Ethereum (ETH). Later on, the company has plans to accept other popular crypto currencies. XWIN also provides an opportunity for investors to participate in the project by purchasing XWIN tokens. The company will share 100% of the net income with the investors. Additionally, there will not be any need for the investors to interact with the company for receiving a share of the profit.
The company has already begun selling XWIN tokens (pre-ICO) through its platform. The ICO is scheduled to begin on January 1, 2018. A maximum of 100 million XWIN tokens will be issued. While the developers of the game will retain 20% of the total tokens offered for sale, the rest can be purchased through the company's website. XWIN anticipates a margin of 6% to 20% of the betting rate as its profit.
The transparency offered through block chain will certainly make the betting site more attractive to both players and investors.