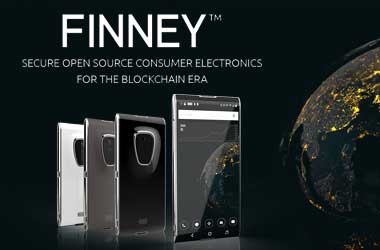 Switzerland-based Status Research & Development GmbH has partnered with Sirin Labs, creator of the $14,000 Solarin smart phone, to unveil a smart phone named Finney, which comes preloaded with mobile Ethereum client Status. Sirin has claimed that it is the most secure smart phone which can hold crypto currency coins.
The smart phone will be available in the market from next year onwards. Further, all Finney devices (an all-in- one PC is going to be introduced as well) will form an independent block chain network powered by IOTA's Tangle technology. The mobile phone will run on Sirin operating system specifically designed to facilitate applications such as secure exchange access and crypto wallets. The network will use SRN coins as the default currency, but will not have any centralized operating structure or mining centers. Thus, only SRN coin holders will be able to purchase the smart phone.
SIRIN LABS
The smart phone will have 256GB of internal memory and a 16MP camera. Prominent security features include intrusion prevention system, block chain-based tamper proof feature, and a physical security switch. A user will be able to send and receive encrypted messages, digital currencies, and smart contracts using the smart phone, which is priced at $1,000.
The pre-loaded open source messaging platform and mobile browser will be able to interact with decentralized applications that run on the Ethereum network. If this phone succeeds, then block chain mobile phones will be the norm.