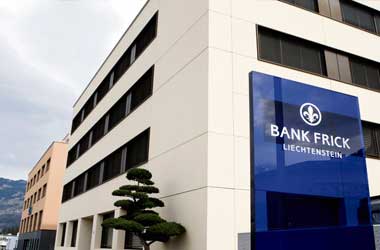 Liechtenstein-based Bank Frick could be the first bank in the world to offer cryptocurrencies and safe custody service (via offline storage). Investors can purchase the top five cryptocurrencies, Bitcoin (BTC), Bitcoin Cash (BCH), Litecoin (LTC), Ripple (XRP), and Ethereum (ETH), through the bank's platform. Furthermore, the cryptocurrencies can be bought using fiat currencies such as the euro, US dollar, and Swiss Franc. The transactions are carried out once in a day under the regulatory framework of the bank.
The Balzers-based bank also offers cold storage services for cryptocurrencies. As the wallet is not connected to the internet, the storage is hack proof. Furthermore, it is stored in a geographically safe location. The bank will make sure that the rules followed for traditional financial transactions are applied to cryptocurrency transactions as well. The bank is fully regulated under Liechetenstein and European (EU/EEA) law. Only KYC compliant clients will be able to invest in cryptocurrencies offered by the bank. The clients should be able to prove the origin of funds for the purchase of cryptocurrencies.
Hubert Büchel said, chief client officer, said
"Our services are in high demand from companies across Europe. The companies know that we reliably support them in implementing their cryptocurrency and blockchain business models in accordance with existing European regulations. Our goal is to bring crypto banking at least to the level of quality of classic banking."
About Bank Frick
Bank Frick is a family owned Liechtenstein bank based in Balzers. It was founded in 1998 by Kuno Frick senior (1938-2017) and is controlled by the majority of the Liechtenstein Kuno Frick Family Foundation (KFS). The minority shareholder Net1 holds 35% of the registered capital of Bank Frick. Financial technology group Net1 is listed on the Nasdaq Stock Exchange in New York.
Bank Frick strategically focuses on services and products for financial intermediaries such as trustees, asset managers, payment service providers, fund promoters and fintechs. For intermediaries, Bank Frick develops tailor-made funds and acts as depositary (custodian bank). It is the only Liechtenstein bank to hold acquiring licenses from Visa and MasterCard. The bank employs around 90 people. It operates a branch in London, United Kingdom.
In September 2017, Bank Frick, through its Swiss office, offered a certificate, tracking Bitcoin and Ether. The value of the certificate was up 238% as of January 27, 2018. It reached a high of 367% on January 10, 2018.
Hubert Büchel said
"With our new offering, financial intermediaries such as asset managers and trustees can successfully differentiate themselves in the market and offer their customers added value. Intermediaries and their clients can easily get to know a new, exciting universe with these direct purchases, diversifying them and investing them without correlation to other asset classes. Investments in cryptocurrencies are highly speculative, which is why only a small amount of admixture in the portfolio is advisable."