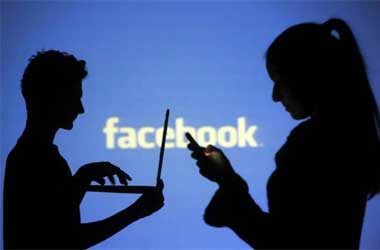 Facebook has lifted its near six-month old ban on cryptocurrency ads through an update to its advertising policy. However, the ban on ICOs and binary options continue. Notably, stake holders of cryptocurrency projects will not have a free hand in advertising their tokens, but need to go through stringent filtering process. Still, the announcement is expected to be another step in the gradual normalization process. The announcement made yesterday takes effect immediately.
The announcement made yesterday categorically states that the social media platform will "continue to prohibit ads that promote binary options and initial coin offerings." Facebook has explained that the decision was made after trying to find out ways to refine the policy. The company states that it is willing to "allow some ads while also working to ensure that they're safe."
As mentioned earlier in this article, the new policy will allow promotion of cryptocurrency and related content from pre-approved advertisers. To attain the 'pre-approved' status, an advertiser must submit an application with details including their credibility (licenses, listing in one or more public stock exchange, and other verifiable details of their business). Once the details are validated and approved, an advertiser will be able to display their ads on the platform.
Facebook's announcement says
"Advertisers wanting to run ads for cryptocurrency products and services must submit an application to help us assess their eligibility — including any licenses they have obtained, whether they are traded on a public stock exchange, and other relevant public background on their business."
Facebook has acknowledged that many of the cryptocurrency projects founders many not be able to meet the stringent conditions for advertising. The company has stated that it will wait for the feedback from the market, monitor the impact of the implemented change in advertising, continue studying the technology, and revise the decision as and when necessary.
Facebook has detailed that it has a responsibility to remove misleading advertisements of cryptocurrency products and services from its platform. The company has also asked users of the platform to report any cryptocurrency advertisements, which they feel to be using deceptive tactics. Only time will tell whether Google and Twitter will follow suit and relax the ban.