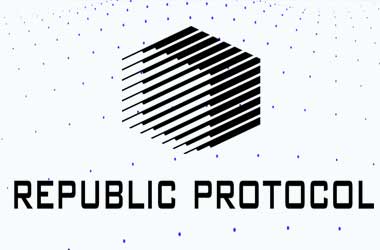 Dark pools facilitate large volume or bulk trading by institutional investors, who do not wish to impact the markets with their large orders. Until now, dark pools exist only in equity markets. The situation is about to change in crypto markets. Republic Protocol is planning to launch an open-source, decentralized dark pool exchange.
The platform facilitates cross-chain atomic trades on a concealed order book that runs over the Ethereum and Bitcoin networks. The orders are matched without revealing the trade details, until execution. The trustless open-source trading system (DApp) for large volume orders will be enabled for ERC20, Bitcoin, and Ethereum pairs. The trades will be executed with a minimal price slippage.
Republic Protocol provides mathematically-proven security and privacy for the dark pool. The system will enable investors and traders to exchange considerable mounts of cryptographic assets. The project, tied with KyberNetwork, has already received over 8,000 signups.
The developers are planning to implement a Shamir Secret Sharing Scheme to manage orders. Republic Protocol will also incorporate an Ethereum smart contract called the Registrar. The use of Registrar, which organizes nodes into a network topology, will make it difficult for anyone to gain access to the order book.
The private exchange will not expose price and volume data. Therefore, it will maintain a level trading field. In the past few months, interest in crypto currencies has increased exponentially. That is despite the restrictions posed by authorities in South Korea and China. As institutional investors begin participating, it would be absolutely necessary to have a dark pool platform in place.
Taiyang Zhang, CEO of Republic Protocol, said "Dark pools represent a large percentage of daily trading in traditional financial markets for a reason. A dark pool enables institutional traders to protect their hand from public view while not adversely affect market prices when they are buying and selling large orders. We feel like there is an incredible opportunity to apply this proven concept to the world of cryptocurrency trading while also utilizing the inherent security of the blockchain."
To use the platform, traders need to pay the access fee in the native currency of the platform, known as REN. Miners will be rewarded with REN tokens for ensuring a decentralized order matching system.