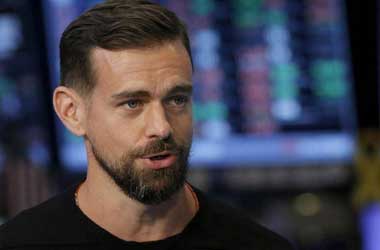 Square, a US company offering mobile payment services through the Square Cash App, has started providing Bitcoin (BTC) trading facility to all of its users, excluding those living in Wyoming, New York, Georgia, and Hawaii. Until now, the Square Cash application can be used only for sending and receiving fiat currencies through mobile. The company's CEO, Jack Dorsey, is also the co-founder and CEO of Twitter.
In November 2017, the functionality was introduced on an experimental basis by Square. Therefore, only selected individuals (around 3 million) were able to use it. Now, the user restriction has been removed and Square Cash app can be used to buy and sell Bitcoin in a few seconds.
Dorsey broke the news through a tweet, and also introduced Bitcoin (& its anonymous creator Satoshi Nakamoto) to new users through a blog post titled 'My First Bitcoin'
Instant buying (and selling, if you don't want to hodl) of Bitcoin is now available to most Cash App customers. We support Bitcoin because we see it as a long-term path towards greater financial access for all. This is a small step.

We also made this! https://t.co/z3u0liDNk4

— jack (@jack) January 31, 2018
The cartoon based blog post ends with the saying
That's a lot to imagine, isn't it? One thing is clear though: Satoshi's vision is having an impact all around the world.
While asking its users to make 'wise financial decisions,' Square has cautioned that Bitcoin's prices can be 'volatile and unpredictable.'
Square has issued the following statement:
We've made it just as easy to buy and sell BTC straight from your Cash App balance — Unlike other apps, most of our buys and sells happen in seconds, and you can even spend your proceeds from a free Visa debit card.
The company has decided not to charge any additional transaction fees, while buying and selling BTC on the Cash Application. However, the application uses the average market price across major exchanges. A user will be allowed to purchase only $10,000 worth Bitcoin per week. Gladly, there are no restrictions on selling.
The inclusion of Bitcon in the Square Cash application will indirectly encourage merchants to accept Bitcoin as payment, since Square operates on a PoS (Point of Sale) network.
To Twitter followers, Dorsey said that instant purchase of Bitcoin (BTC) is now possible through the Square Cash app. Further, Dorsey said
And selling, if you don't want to 'hodl' — Bitcoin is now available to most Cash App customers.
Dorsey also stated that his company supports Bitcoin because it is seen as a long-term path towards greater financial access for all and the decision to support the crypto currency is a small step in that direction.