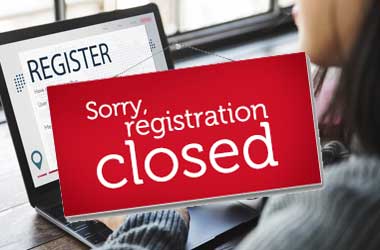 The surge in the price of crypto currencies is causing a big rush towards crypto currency exchanges across the globe. Most of the crypto currency exchanges, which had not expected such a massive influx of users, had to undertake urgent measures to upgrade their hardware. To avoid a total breakdown of the system, several crypto currency exchanges have stopped accepting new clients.
As Bitcoin rallied towards the $20,000 mark, main stream media has started allotting time for announcing developments in the crypto currency market. That was one of the reasons for a strong rise in user signups. Binance, Coinbase, and Kraken reported signups of 250,000, 100,000, and 50,000, respectively, on several days. To avoid infrastructure related issues, Kraken has already disabled certain advanced order types, and reduced price precision. The exchange has already started working on a major infrastructure overhaul.
Last month, Bittrex halted new account registrations after receiving an enormous number of applications. It was followed by Bitfinex and Binance. Bitfinex is mainly focused on professional traders. Thus, it is not willing to accept new signups before upgrading the infrastructure. However, Bitfinex has announced that it will start accepting new registrations from January 15th onwards. Binance has also put a notice on its website saying that it is not in a position to accept new registrations until the completion of an infrastructure upgrade.