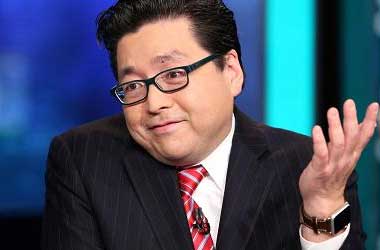 Tom Lee, co-founder and Fundstat strategist had predicted that Bitcoin will hit $25,000 by the end of 2018. Lee had earlier expected Bitcoin to achieve that mark by 2022. The latest forecast was revealed while speaking to CNBC two days ago. The Wall Street analyst also expects Bitcoin to skyrocket to $125,000 in another four years.
Notably, Lee's prediction comes at a time when Bitcoin struggles to break above $12,000. The analyst also believes that the price level of $9,000 seen a few days back would be the lowest this year and that is acknowledged by several seasoned investors.
The crypto currency had recorded its lowest price around mid-January for the past three years. Thus, investors, who have been in the crypto market for a considerable period, used it as an opportunity to accumulate more coins.
Lee said
"We expect bitcoin's major low to be $9,000, and we would be aggressive buyers around that level […] We view this $9,000 as the biggest buying opportunity in 2018."
Lee also expects Ethereum and Ethereum Classic to appreciate by more than 90% this year. The analyst has also forecast an appreciation of 50% by Neo, which is currently trading at about $145. True to his saying, while writing this article, most of the crypto currencies have gained more than 30% from the lows recorded earlier this week.