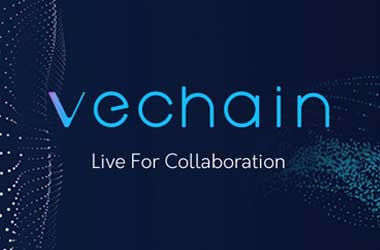 VeChain has officially announced the launch of its mainnet VeChainThor and the creation of genesis block. The launch marks the beginning of VeChain platform's migration from Ethereum. The enterprise focused blockchain platform targeting supply chain management, financial services, and smart contracts, has already published its roadmap for migrating to its own network.
Following the mainnet launch, a snapshot of all ERC 20 tokens will be taken to ensure that all token holders receive their VET coins on the new blockchain. If the token is held in a wallet offered by a cryptocurrency exchange, then a user must ensure that the exchange supports the transition.
If the token is held privately in a wallet unrelated to any cryptocurrency exchange, then the VEN tokens can be transferred to a new wallet provided by VeChain to effect a swap to VET. The new mobile wallet is expected to be launched on July 9 by VeChain. On the same day, the X-Node Binding service will be made available. The token swap is expected to happen in mid-July. Until the end of July, VeChain will offer token swap service.
The VeChainThor Blockchain is days away from being unleashed. Please review the following timeline and be prepared to witness Blockchain X! pic.twitter.com/kxlQkcc6PI

— VeChain Foundation (@vechainofficial) June 21, 2018
The X-Node has been paused for taking the snapshot of the Ethereum chain. According to the roadmap, X-Node status monitoring will resume from August 1. However, this depends on completion of token swap without any hurdles. The Singapore-based company is venturing into Blockchain-as-a-Service (BaaS) business aimed at enterprises. The blockchain offered by the company enables companies to manage their supply chain efficiently and prevent counterfeit goods.
At exactly 08:00:09 the first block was successfully mined. The VeChainThor Blockchain has officially launched. pic.twitter.com/aYZs19GoAO

— VeChain Foundation (@vechainofficial) June 30, 2018
VeChain has partnered with DB Schenker, the transport and logistics division of Deutsche Bahn, to co-develop a blockchain-based supplier evaluation system. The blockchain performs a detailed assessment of the business partners of DB Schenker, based on the collected data, and gives a score. This enables DB Schenker to better understand the quality of service offered by its partners.