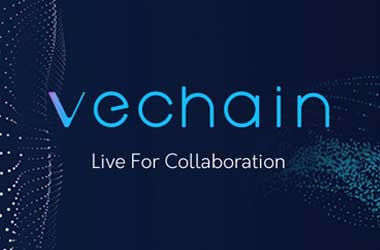 VeChain, the Singapore-based startup offering blockchain-as-a-service to enterprises and DB Schenker, the transport and logistics division of Deutsche Bahn, have co-developed a blockchain-based supplier evaluation system using the VeChainThor platform.
DB Schenker collaborates with third-party logistics providers in China to offer extensive and hassle free logistic solutions to all industries and trading houses in China.
However, the company is unable to capitalize on the potential due to difficulties in measuring the service quality and performance of their business partners. To overcome these challenges, DB Schenker joined hands with VeChain to develop the supplier evaluation system. VeChain has claimed that this is the first time blockchain has been used for supplier management.
The blockchain performs a detailed assessment of the business partners of DB Schenker, based on the collected data, and gives a score. This enables DB Schenker to better understand the quality of service offered by its partners. The power and flexibility of VeChainThor platform allows companies to build custom solutions to overcome challenges in the business.
VeChain team stated
"In the future, the system and its related applications can potentially evolve into a platform [that is] widely shared and co-constructed by a broad range of logistics service providers."
DB Schenker offers elaborate supply chain management solutions, as well as efficient land, rail, ocean, and air transport services across the globe with its network of 68,000 logistics experts in 2,000 places. The company has been operating in China for the past 50 years. Almost 5,700 logistics specialists of DB Schenker, spread across 60 important cities in China, provide a reliable and tailor-made logistics service to the customers.