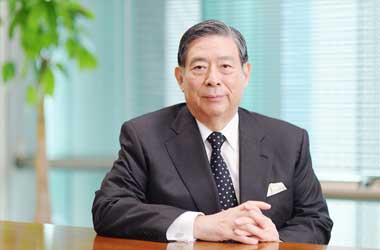 Internet is flooded with price predictions of cryptocurrencies, including Ripple (XRP). The forecast price ranges from $1 to dizzying hundreds of dollars. A majority of these so called analysis are from sources who are in no way related to Ripple in any manner. However, a few days before, Yashitaka Kitao, CEO of Tokyo based SBI Holdings (Strategic Business Innovator Group), tweeted that XRP will attain a level of $10 by the end of this year. At the outset, we may feel the price forecast to be largely exaggerated. However, we cannot straightaway discard it, as the tweet is from a person whose company, SBI Holdings, is in collaboration with SBI Ripple Asia for the creation of a new remittance app called "Money Tap."
The Money Tap app, which is scheduled to be released in the fall/summer of 2018, will facilitate settlement of transactions on a 24×7 basis. Three banks, namely Resona Bank, Suruga Bank, and SBI Net Sumishin Bank, will offer their service to their customers.
The Ripple's xCurrent platform, which does not use XRP tokens, will be used by the app. However, SBI had mentioned in March that the development team is considering making "XRP as the bridge currency." The latest bold forecast by Kitao is an indication that the app will most certainly be using XRP as a bridge currency. The argument is further strengthened by Kitao's statement "in the future XRP will become the global standard in cryptocurrencies."
The forecast may still look far stretched, as Ripple (XRP) is trading only at about $0.65 at the time of writing this article. But one needs to consider that Money Tap app will be soon used by a consortium of more than 61 banks. Additionally, Western Union and MoneyGram are expected to integrate Ripple in their payment processing systems. That may fuel the rise of Ripple (XRP) to the forecast price.