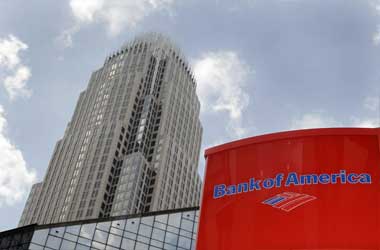 Even though banks and financial regulators across the world have shown their hostility towards Bitcoin and other crypto currencies, invariably all of them have recognized the potential of block chain technology. Interestingly, the institution which tops the list of patents filed related to block chain is Bank of America.
For those who are following the mainstream media, the new might not be a surprise. Afterall, in January 2016, the Bank of America officially announced that it had filed 15 patents related to block chain and is in the process of filing 20 more patents with the U.S. Patents and Trademark Office (USPTO).
In December 2016, the USPTO published 10 of Bank of America's applications. Generally, USPTO publishes patent applications 18 months after they are filed. Some of the topics underwhich BoA has published applications include "cryptocurrency risk detection system" and "suspicious user alert system" among others.
Now, according to a report published by Bitcoin Patent the top 10 list of companies with patent filings are as follows:
Top 10 List Of Companies With Patent Filings
1 BANK OF AMERICA – 45
2 EITC HOLDINGS – 42
3 COINPLUG – 39
4 ALIBABA – 36
5 IBM – 34
6 NCHAIN HOLDINGS – 33
7 BUBI TECHNOLOGY – 30
8 MASTERCARD INTERNATIONAL – 21
9 HANGZHOU FUZAMEI TECHNOLOGY – 19
10 HANGZHOU YUNPHANT NETWORK TECHNOLOGY – 18
According to the website, the top assignee BANK OF AMERICA, with a total patent count of 45 patent entered the domain in year 2013 and has increased their annual filing each year (23 new patent applications filed just in year 2016).
The second top player ETIC HOLDINGS has filed 42 patent applications. All of the 42 patent applications were initially filed in 2016, and most of them with the British Patent Office. Several top Chinese companies are in the top 100 list. In fact, nearly 50% of the patents related to block chain technology and crypto currencies is from China, the website noted.