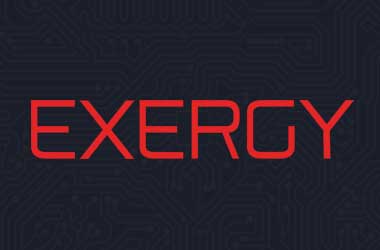 LO3 Energy, a Brooklyn-New York based company, and Direct Energy, one of North America's largest retail providers of electricity, natural gas, and home and business energy-related services, have launched an innovative business-to-business, blockchain based-energy transaction network called Exergy. The facility enables commercial businesses to cut costs and improve efficiency.
LO3's Exergy platform will make it possible for large commercial and industrial companies to automatically place orders for customized power hedges, as small as the hourly level, and be matched with the best offer in a competitive system. Direct Energy Business is currently engaging with Texas customers to participate in phase one of the program, which is due to begin later this year.
The Exergy network is based on revolutionary blockchain technology that facilitates the transaction of energy. Exergy was developed by LO3 Energy while creating the Brooklyn Microgrid (BMG) in New York. Direct Energy Business customers who sign up with the project will use LO3 Energy proprietary smart meters to access the Exergy platform, which uses blockchain technology to create a highly secure data network. The platform allows firms to generate, store and share their energy usage data securely and automatically match their energy procurement to meet their requirements far more cost effectively than currently possible.
In Q4 2017, LO3 Energy received investment from Centrica Innovations, as part of its Series A round. Centrica Innovations is the $140m venture fund of Centrica, an international energy and services company, that invests in new technology and ideas that will transform the way we live, work and move.
John Schultz president, Centrica North America and Direct Energy Business said
"Direct Energy Business is focused on helping businesses lower their energy expenses with innovative products and services that allow them to manage price risk or reduce usage altogether. By working with companies like LO3 Energy, we can leverage new technologies that bring the future of energy to our customers. The Exergy platform will further integrate customers and suppliers and provide additional choice for their energy needs."
LO3 Energy CEO Lawrence Orsini
"Businesses traditionally manage electricity price risks by signing fixed price contracts with their energy supplier or committing to long-term purchase agreements for solar and wind. But energy should be treated like any other asset or cost that needs to be managed and the ability to time market purchases and select from a mix of resources can yield large savings versus 'set it and forget' approaches. The future of energy is changing, and this project will put businesses in Texas on the map as the innovators who led that change."
About LO3 Energy
LO3 Energy, a Brooklyn, NY based company, is building a platform to enable decentralized business models and innovative technologies related to energy, cleantech and utility systems. The LO3 team has deep expertise in design, architecture, development, prototyping and testing of cutting-edge distributed energy, computing and peer-to-peer distributed consensus networks. The company builds tools and develops projects to support and accelerate proliferation of the distributed energy, utilities and computation sharing economy of the future.
About Direct Energy
Direct Energy has nearly four million customers in North America. Direct Energy gives customers choice, simplicity, and innovation where energy, data, and technology meet. A subsidiary of Centrica plc (LSE: CNA), an international energy and services company, Direct Energy, its subsidiaries and affiliates, operate in 50 U.S. states plus the District of Columbia and 4 provinces in Canada.