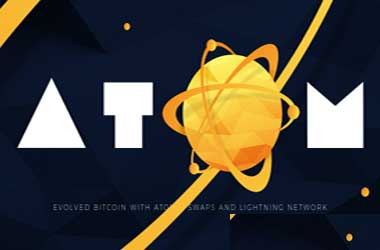 Bitcoin network underwent another forking yesterday to create Bitcoin Atom (BCA). The forking happened at block number 505888. The developers announced their intention to create Bitcoin Atom on December 4, 2017. The SegWit-enabled Bitcoin hard fork aims to solve the scalability issues of Bitcoin.
Bitcoin Atom uses a hybrid consensus model that combines Proof of Work (POW) and Proof of Stake (POS), two different types of algorithms for reaching consensus, or agreement, on whether or not a transaction is valid before it is added to the block chain. This hybrid model aims to increase stability and and security to the network.
Bitcoin Atom will also provide atomic swaps and Lightning Swaps (LS) facility. Atomic swaps will enable users to exchange coins without a need for any intermediates or exchanges. Similarly, Lightning Swaps will enable cost-effective transactions in a cheap manner.
Those who had Bitcoin in Bitcoin Atom partner exchange, prior to the fork date, will inherently qualify to receive Bitcoin Atom on a 1:1 basis. OKEx, YoBit, Exrate, Coinomi, and ESR Wallet support Bitcoin Atom. As usual BCA futures is already trading in YoBit exchange. At the time of writing, the BCA futures were trading at about $95. Soon after the completion of Bitcoin fork, the futures price declined sharply.