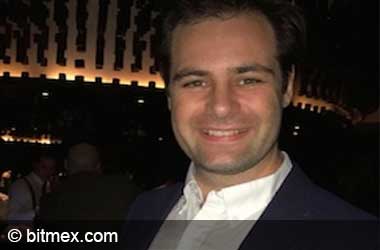 Bitmex founder Ben Delo, a former Oxford University student, aged 34, is reported to be the youngest cryptocurrency billionaire in Britain. Before venturing on his own, Delo worked as a software engineer for IBM. He later moved to Hong Kong to work for JP Morgan.
Delo, who is worth a whopping $3.60 billion, is planning to give away most of their wealth to the poor people. Delo, a 2005 graduate in Math and Computer science, worked for nearly 18 hours a day with co-founder Samuel Reed to bring Bitmex to this level.
Commenting on the achievement, Delo said "I have had my nose down in a start-up for the past four years. I was doing 18-hour days at one point."
The company had little money in the early days that it could have discouraged any other founder to give up. In as much as the journey to his success serves as an inspiration to the upcoming cryptocurrency related business founders, it also gives much space to reflect on how cryptocurrency has created billionaires overnight.
The company did not have enough funds in early stages of operation. In such a scenario, most of the entrepreneurs could have given up. However, Delo continued to work hard and pulled off a near impossible feat. The achievement also reflects the potential of cryptocurrency sector. Delo is not the only one to general piles of money in a short span of time. Chris Larsen, co-founder of Ripple, is worth nearly $7.50 billion. Likewise, Winklevoss brothers shot to fame when Bitcoin hit $10,000 in 2017. Once the market turns bullish, we can expect many more billionaires to come up in the cryptocurrency sector.
Bitmex offers a high leverage of 100x on its Bitcoin and altcoin products. The exchange offers perpetual contract, which is a product similar to a traditional Futures Contract in how it trades, but does not have an expiry. So, a user can hold a position for indefinite period. Perpetual Contracts also trade like spot, tracking the underlying asset Price closely. Both Perpetual UP and DOWN contracts are offered. The maximum loss cannot exceed the initial investment. However, the profit is unlimited.