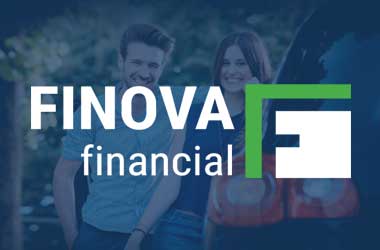 US based Finova Financial, which has made a name for itself as a socially responsible online lender, is raising the standards of ICOs by launching what it calls a JCO (Jobs Crypto Offering), the world's first equity linked token. JOBS is an acronym for Jumpstart Our Business Startup Act (JOBS Act). It enables entrepreneurs to connect with investors and raise funds by issuing securities.
Finova, which was founded in 2015, has successfully raised $150 million in equity and debt till date. The company offers access to traditional financial services like lending and bank cards. Notably, most of their customers have poor credit scores and no bank account.
Finova's platform got the recognition as part of the "Fintech 100 list of the world's leading financial technology innovators for 2016." The company has partnered with FrontFundr Canadian investment platform for the JCO.
The native crypto currency of Finova's block chain platform is called as FNVA. The tokens will be linked with a share of equity in Finova Financial. The token is based on the ERC-20 (Ethereum) token standard and will be traded on crypto currency exchanges approved by the SEC. Additionally, it will be backed by assets in a US corporation. Therefore, the JCO can be construed as a hybrid of ICO and IPO.
Similar to the stock of a company, the FNVA tokens will be able to receive dividends. However, transactions are conducted on the block chain and investors an use the FNVA tokens to initiate a transaction. The company has appointed law firm Cooley to assist with the legal framework.
The offering is initially open only to a select private investors through a round called SAFT (Simple Agreement for Future Tokens). The private sale of tokens is limited to $50 million, as per regulation. Upon completion of that round, the JCO will be opened to other investors. Before creating the tokens, the company has to register an official public offering with the SEC.
Investors will receive dividends in their digital wallets, upon maturity of tokens. The tokens can be then sold back to the company or traded in the secondary market. Finova will receive investments through Ethereum, Bitcoin, and fiat currency.
Finova plans to sell $18.5 million worth of tokens, between a price band of $0.75 and $1.56. The token price will increase over time.