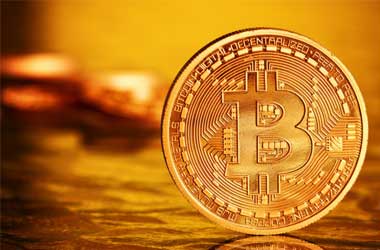 Bitcoin, the most popular cryptocurrency in the world experienced its worst month of 2019 in November. One of the main reasons why the value of Bitcoin has dropped over the last few days is because China has once again turned its attention to cleaning up the cryptocurrency industry.
China initially cracked down on cryptocurrencies in September 2017 and took a tough stance towards all things crypto.
The financial regulator has now once again turned its attention to crypto operators and has sent out notices to 5 exchanges ordering them to stop trading with immediate effect and inform Chinese users of their closure.
Notices were sent to some of the major crypto operators in the region including Akdex and Bitsoda. The exchanges confirmed that they received a letter from the authorities. Idax and Btuex said that they were currently in discussions to determine how they should respond to the notice. The most likely outcome is that these 5 crypto exchanges will stop offering services to domestic users and start concentrating on foreign users going forward.
The crackdown also resulted in Weibo which is the biggest microblogging service in the country suspending the accounts of Tron and Binance. The global cryptocurrency market responded to this crackdown and resulted in Bitcoin taking its biggest hit in November.
PBOC Will Continue Crackdown
One of the main reasons why cryptocurrencies have received a bad rap is because they are extremely volatile. Crypto users will be concerned as the People's Bank of China (PBoC), the central bank has confirmed that it will continue to crackdown on the cryptocurrency market in the coming months.
The September 2017 crackdown saw China ban over 120 cryptocurrency operators who were offering their services to locals. PBOC Shanghai sent out a notice last week to all banks in the country cautioning them from processing any cryptocurrency transactions and asked them to comply with Chinese financial laws at all times.
The PBOC will focus shutting down any initial coin offerings (ICOs), local firms offering cryptocurrency services and payment providers who are still processing cryptocurrency traders. This new crackdown is expected to plug any loopholes that exist and ensure that the cryptocurrency ban in China is fully upheld and followed.
There are talks that China is working on developing its own cryptocurrency as Chinese President Xi Jinping wants China to take full advantage of the latest fintech and boost its economy.