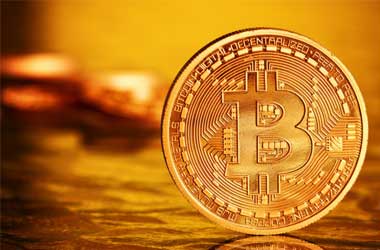 In its latest report, Fundstrat Global Advisors have forecast the price of Bitcoin to hit $64,000 by 2019. Furthermore, Fundstrat has stated that the hash power, the processing power used to solve mathematical equations to receive Bitcoin rewards, will increase by 350% by 2019.
According to the report published by CNBC, Sam Doctor, head of data science research at Fundstrat, the current hash power growth curve supports an average BTC price of $36,000, with $20,000 and $64,000 as the lower and upper price band.
Last December, the price of Bitcoin rose to ~$20,000. However, it was unable to sustain at those levels. The first three months of this year was not good for Bitcoin and the cryptocurrency market in general. Bitcoin fell below $6,000 twice, but has managed to recover back to $9,000 levels. The recent fall is believed to have been triggered by US investors, who had to complete their tax obligations. It is widely believed that the treasurer of the now redundant cryptocurrency exchange Mt.Gox is diluting the positions near $10,000 levels. Bitcoin will continue to trade around those levels until the market completely absorbs the holdings of Mt.Gox.
Most of the cryptostrategists believe that Bitcoin will fly away once it crosses $10,000 mark firmly. Fundstrat co-founder Tom Lee remains bullish on the prospects of Bitcoin. He has a conservative forecast of $25,000 in five years. As of now, it is only a matter of time Bitcoin will break above $10,000 level.