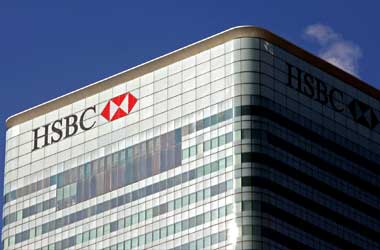 Banks consider cryptocurrencies as their direct competitor and invaders into their sphere of operations. Therefore, banks and even some financial institutions are averse to the idea of handling cryptocurrencies as a part of their business. However, the situation is slowly changing as big banks such as Goldman Sachs are already setting up a trading desk with an understanding of the growing relevance of blockchain technology in solving numerous real-world issues.
The latest bank to seriously look at blockchain and cryptocurrencies is HSBC. However, the bank's Global Head of Digital revealed July 19 that HSBC is extremely 'cautious' while dealing with cryptocurrencies due to the latter's volatile nature.
The cautious approach was reiterated by Josh Bottomley, HSBC's digital strategy for retail and asset management departments. The former managing director of LexisNexis stated that the bank is hesitant in dealing with cryptocurrencies such as Bitcoin due to the lack of real-world use cases and unforeseeable nature.
In this regard, former Global Head of Display at Google has explained that the growth of ICOs clearly indicates there is a real requirement for utility tokens built specifically to improve operations of firms providing digital services.
Bottomley stated
"There's a use case when you have a token or currency that's useful for a particular purpose and it serves that need. But that is very different to if it's pure speculation."
The top executive at the world's seventh largest bank did state that Bitcoin and cryptocurrencies is not their cup of tea as of now. However, he did hint the possibility of dealing with digital currencies in the near future.
Bottomley said
"We don't broadly believe that's the case now [crypto integration], but it might change."
HSBC is ready to wait for the situation to turn conducive to deal with Bitcoin. However, this has not stopped the financial institution from looking at distributed ledger technology (DLT).
Earlier in May, HSBC Holdings successfully completed its first scalable financial transaction powered by DLT. The disruptive technology is now available for extensive use in the trade finance industry. To advance this blockchain initiative, HSBC is collaborating with the banking regulator in Hong Kong and other top banks such as Standard Chartered PLC to unveil a DLT-based trade finance system in September.