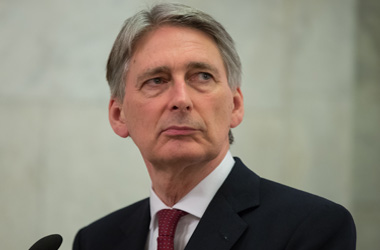 The UK's Chancellor of the Exchequer Philip Hammond has announced plans to set up a cryptocurrency task force as part of the UK government's attempts to support the fintech industry.
While speaking at a recent International Fintech Conference, Hammond provided an outline on how the government plans to help the fintech industry.
One of these strategies is to create a cryptocurrency task force to provide a safe and more robust environment for cryptocurrency firms to operate in the UK.
Fintech Market Important To UK Economy
The fintech market in the UK currently provides employment to over 60,000 people and generates £6.6 billion every year, which is a sizable contribution to the economy. According to Hammond, the government is committed to helping out the fintech industry and is focusing on creating a pro-growth and pro-innovation environment for fintech companies to prosper.
TEDx Talks
Hammond said that the Financial Conduct Authority (FCA) and Bank of England would be working together to create an automated system for regulatory compliance. The goal is to reduce the cost for firms to enter the fintech market so that they would be able to join without much trouble and expense.
As for the cryptocurrency task force, it will consist of HM Treasury, the Bank of England and the FCA. The team will aim to explore the risks posed by such assets and examine the potential benefits of using blockchain technology. The task force is expected to have a complete report by the end of summer.
The government will also look to improve its fintech integration by developing standards that will make it simpler for fintech firms to work with banks. These standards are expected to be released by the end of 2019 and several major banks like Lloyds and HSBC have committed to implementing these standards.
UK – Australia Fintech Bridge Agreement Signed
Furthermore, three fintech regional envoys have been appointed. Each envoy will cover England, Wales, and Northern Ireland respectively. These envoys will promote the adoption of fintech in each region. The UK has also finalized a fintech bridge agreement with Australia which will allow UK fintech firms to operate in Australia.
In a statement, Hammond said
Today's UK-Australia Fintech Bridge agreement is our most ambitious to date. It will bring together our regulators, policymakers, and private sectors to build an improved fintech ecosystem to support the growth of our fintech markets.
These new steps taken by the UK government were welcomed by the fintech industry.