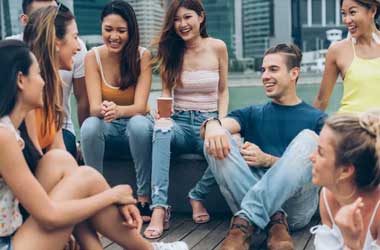 Singapore is considered as one of the main financial hubs in Asia and has a thriving fintech industry. The city-state has a reputation for being one of the most expensive countries in the world to live in and has a thriving economy.
However a recent survey from Deloitte paints another picture as the survey results show that millennials in Singapore along with Gen Z are not very confident about their financial future or social progress.
The Deloitte Millennial Survey looked at individuals between the ages of 25 and 36 from around the world. More than 13 thousand people from 42 different countries were surveyed and the results don't paint a very positive picture.
Singapore had 200 individuals polled and the general consensus was that they did not trust businesses and their motives, had no faith in traditional institutions and one of their top goals was to earn a high salary.
Deloitte China
The Deloitte survey looked at a mood index which revealed how positive the respondents were. The global average was 39 on the mood index but Singaporeans came in a lot lower at 35. Singaporeans were pessimistic about the next 12 months in the country and the results showed that women were more pessimistic than men.
Michele Parmelee, chief talent officer at Deloitte explained that there were multiple reasons why Gen Z and millennials had an overall pessimistic mindset. Parmelee reasoned that this younger generation grew up during a time where there was uncertainty and instability in multiple areas including economics, employment, privacy and social mobility.
Concerns That Trouble Young Singaporeans
The survey showed that these young Singaporeans were not very happy with their lives at the moment. The results showed that their global counterparts had a 3 in 10 ration when it came to being happy with their lives whereas Singaporeans had a 1 in 5 ratio.
Some of the main reasons why Singaporeans were unhappy were due to income inequality, climate change, unemployment and a lack of trust in their society. They were concerned about their financial future as they did not have sufficient job security.
In a statement, Parmelee said
To attract and retain young employees, businesses should bolster their diversity and inclusion initiatives, find new ways to incorporate these generations into corporate societal impact programmes and place a priority on reskilling and training to ensure talent is prepared for what's ahead.