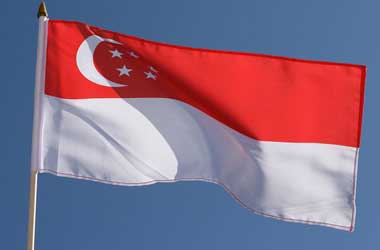 Singapore is on its way to becoming one of the most preferred destinations for Blockchain companies looking to launch Initial Coin Offerings (ICOs). The market has particularly come into prominence after China's central bank, the People's Bank of China (PBOC) recently announced that it would ban ICOs. The PBOC said that ICOs were a threat to the stability of the economy and noted that some of them could be scams or pyramid schemes.
Several additional factors are boosting Singapore's popularity for the fast growing ICO market. Some of these factors include tax-friendly regulations, low regulatory requirements and state funding. The Singaporean government with backing from the central bank, the Monetary Authority of Singapore (MAS) has set up programs aimed at supporting the development of the fintech industry in the country.
A budget of nearly S$200 million has been set aside towards funding fintech projects and related applications. The country has also partnered with Japan to create a framework for enhancing collaboration between the two countries in the fintech industry.
In a statement, Sopnendu Mohanty, Chief FinTech Officer at MAS said
Technology and innovation remain key enablers of financial sector growth in Singapore and Japan. The setting up of the framework is a great opportunity for the FinTech ecosystems in Singapore and Japan, and enhances the already strong financial and economic cooperation between the two countries
Singapore has also entered into a similar agreement with Denmark under which the two countries will work to reduce barriers to market entry and enable sharing of information with respect to fintech innovations. MAS has also teamed up with New York-based fintech company R3 for opening a blockchain lab in Singapore which will work with the country's stock exchange as well as eight major banks.
MAS has also launched Project Ubin, an initiative that seeks to showcase Singapore as a welcoming destination for crypto-assets. Under the project, the central bank has released a tokenized version of the state dollar using Ethereum-based blockchain currency. The project is aimed at developing an alternative system to the current interbank payments network.
Port operator PSA along with Pacific International Lines has plans to partner with IBM to explore the use of blockchain technology in supply chain networks and trade financing. Tan Chong Meng, group CEO of PSA pointed out that blockchain technology could transform the supply chain industry by reducing inefficiencies or gaps and enhancing transparency.
The active involvement and regulation by the central bank in the country aims to bring clarity for the nascent industry and ease worries.