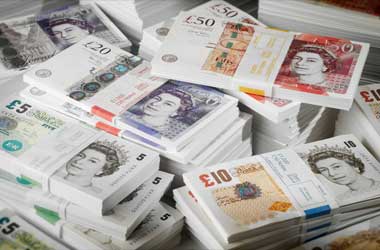 According to Action Fraud, UK's national fraud and cybercrime reporting center, Britons are in danger of losing millions through binary options scams.
Binary options, or fixed odds betting is where someone can bet on an outcome, usually something going up or down, with the winnings being a fixed amount or nothing at all.
One of the most common bets for binary options is to bet on gold. These bets are place to see if the value of gold will go over or under a certain amount within a specified time.
The way that most gamblers try and make their money is to place small bets with hopes of high rewards.
It is with these repeated small bets that most gamblers lose their money according to Action Fraud. The cybercrime reporting center also claims that the amount of money Britons have lost has risen astronomically in the last few years. Figures show a 400,000 percent increase of money lost in the past six years, from a mere £6,200 in 2012 to £27 million in 2017.
City of London Police
One of the reasons why Britons are losing massive amounts of money to binary options is because there are a number of unscrupulous operators out there who are using social media to advertise and target a wide demographic in the United Kingdom. Much of the information is being conveyed through pop-up messages that appear on many social media sites.
In a statement, Detective Sergeant Alex Eristavi from the National Fraud Intelligence Bureau said
There is no typical victim, they are just ordinary folk like you and me. The youngest one is 19 years old, that we have recorded so far, and the oldest is 93, so it's a wide spectrum. It's fair to say with binary options coming into play the average victim's age of investment fraud has dropped because previously it was over 60 and now it's early 50s.
Once a potential investor contacts these scam companies an initial investment is required which is usually a small amount to start. Once the investor starts to make money, the company will usually ask for a larger sum for a larger reward. Binary options betting is in many ways similar to gambling as the outcome is based on chance.
There are hundreds of stories of people losing all their savings in binary options trading. Action Fraud reports that some potential traders have been advised that they would need to make over 150,000 trades by some companies just to access their money again. There are even reports that the outcomes of the events are being rigged by certain companies to show some sort of return for their initial investment but soon after they run into a series of losses.
Binary options trading was regulated by the Gambling Commission, however that has changed as of January 2018 as the Financial Conduct Authority (FACA) has now taken over.