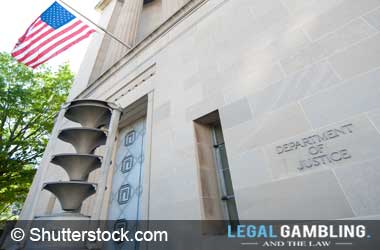 US Federal authorities have started to crack down on binary options brokers, affiliates, and payment service providers. There was an initial hint of this earlier in the week with rumors circulating about an impending move against some big names in the binary options in the industry. The hammer fell on Tuesday when Jared Davis, a former binary options CEO, was formally arrested by the Cleveland police.
Davis has been the head of several different binary options labels in the past and his indictment is pretty damning. He will be presented at the US District Court of Toledo and face several charges. This includes money laundering, wire fraud and more. The US Department of Justice (DoJ) accuses Davis of collecting at least $10 million in ill-gotten gains. This was the result of a joint investigation by IRS and the FBI.
This seems to be the start of what people are calling the "enforcement wave" as the binary options market is facing federal scrutiny. This is a result of the culmination of a long-term investigation into the industry by the government and financial regulators. The spark that lit the fire came when affiliate marketer Michael Shah was arrested due to multiple complaints regarding fraud.
Shah's arrest was caused by his collusion with Jason B. Scharf. Scharf operated several binary options schemes and illegally earned more than $16 million. It was Shah's affiliate marketing company Zilmil that provided traffic towards Scharf's binary options sites. Because of his arrest, Shah was rumored to have shared a lot of info on binary options practices that are leading to further arrests.
DOJ Releases Statement
The Davis arrest is a good example. Davis ran several fraudulent binary options schemes from 2012 to 2016 and did not connect his investors to legitimate binary options exchanges. The DOJ released a statement on Davis highlighting his malpractices and failures.
In a statement, the DoJ said
Davis only made money when investors lost money, providing a built-in incentive to employ manipulative and deceptive practices, including failing to disclose to victims that they were not matched with individual investors, failing to disclose to them that he could and did manipulate trading conditions, falsely telling investors their money was held in an account.
Financial analysts believe that the feds and the DoJ will continue to turn up the heat on the binary options market and this could hurt the industry in the months to come.