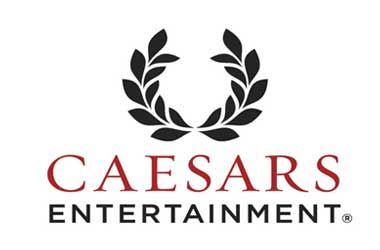 Summary
A total of 49 people were employed with casino employee registration.
Caesars failed to maintain complete, accurate, and current records for the workers.
The company has faced several violations within the past year for operational failings.
Caesars Entertainment is one of the biggest casino gaming operators in Atlantic City. The company owns and operates the Tropicana, Harrah's and Caesars venues under the strict regulation of the New Jersey Division of Gaming Enforcement.
This week, it came to light that Caesars was in violation of employee requirements, set to pay $50,000 in fines for the failings.
Several violations were cited against Caesars regarding the Casino Control Act. The company employed 49 people in several different positions that did not have the proper employee registrations. Regulators also found Caesars lacking in records for employees including registration and license numbers.
Tough Regulations that Employers Must Follow
Companies like Caesars that offer services in the Garden State must adhere to strict operation regulations. It is questionable as to why the experienced company was lax in its employee registration duties.
In early July, the company received a letter from the Division of Gaming Enforcement that noted back in May 2021, Caesars self-reported seven individuals in its IT department that did not active casino employee registration. The company said at the time that it would look into any additional registration issues.
By November 2021, the company found 40 more violations of the same manner. They were reported, with some lacking active registration and others never having registered at all. It was not until February of this year that the employees were registered as they should have been when hired.
It seems the issue has been taken care of and now the details of the employee registration failing has just come to light. The DGE reported on the matter during a recent meeting.
Additional Forfeiture by Caesars and Bally's
In a separate filing in July, the Division of Gaming Enforcement told Caesars it must forfeit over $24,000 for gaming winnings. The money was taken from 44 people who did not produce identification or abandoned assets at the company's properties. Others were not allowed to engage in gaming, so their wins were taken. Caesars counsel did not object to the winnings being taken by the DGE except for the case of two players.
Bally's was also ordered to forfeit gaming winnings of just over $6,700. The money was taken from seven individuals who could not provide identification to claim the prizes. Players who win certain amounts while playing casino games must provide an ID so they can claim the cash. The casino is required to see ID before any winnings can be paid out.