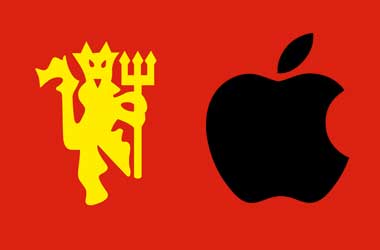 Summary
Glazer family looking to sell Manchester United to the highest bidder
Man United fans happy as reports that Apple Inc. has put in a £5.8 billion offer
Saudi Arabia sports also willing to back private investor to buy Man United
Manchester United has made headlines all over the world during the last two weeks. First, it was over an explosive interview that Cristiano Ronaldo gave on "Piers Morgan Uncensored" criticizing the club and its head coach. Second, it was when Man United decided to tear up Ronaldo's contract due to his controversial remarks.
Glazer Family Looks For The Highest Bidder
United is in the news once again as the Glazer family which owns the Red Devils have confirmed that they are looking to sell the club. Manchester United is arguably the most popular franchise in the Premier League and has millions of fans now just in the UK but all over the world. The Glazer family is looking to sell the club to the highest bidder in a sale that will fetch them billions of pounds.
When Premier League club Chelsea was sold earlier this year, it fetched a whopping £2.5 billion (club purchase only). NFL franchise the Denver Broncos was also sold earlier this year for £3.85 billion. Man United is expected to surpass these numbers as a number of billionaire investors and companies have already expressed interest in acquiring the club.
Apple Inc. Reported To Have Put In A £5.8 Billion Offer
One of the surprise parties that have expressed interest to buy Manchester United are tech giants Apple Inc. CEO Tim Cook is allegedly interested in purchasing the Premier League club and the Daily Mail reports that a potential bid of £5.8 billion was sent in but the same hasn't been confirmed by Apple or Manchester United.
United fans have been very pleased with the news as they would love for Apple to take over the club as they feel Man United would get much needed updates on a regular basis which will do wonders for the club and its fans.
Some of the other parties that have expressed interest in buying Man United includes Armancio Ortega who founded Zara and has an estimated net worth of $61.3billion, Jim Ratcliffe who founded INEOS and has an estimated net worth of $13 billion.
The sports minister for Saudi Arabia has also confirmed that the country is willing to back a private investor to purchase Man United.