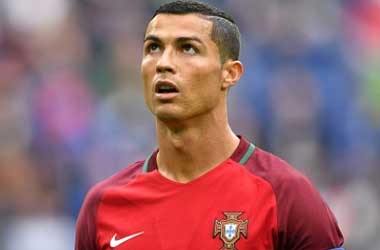 Summary
Cristiano Ronaldo will miss Portugal's warm-up game against Nigeria ahead of the FIFA World Cup
Piers Morgan releases two controversial episodes interviewing Cristiano Ronaldo
Manchester United have taken down a giant mural of Ronaldo at Old Trafford
Cristiano Ronaldo goes into the 2022 FIFA World Cup knowing that at 37, this is in all likelihood his last chance at winning a World Cup for Portugal. Ronaldo who will play his 5th World Cup for Portugal and captain the side in Qatar skipped out on training and will also sit out of the warm-up game against Nigeria.
Fernando Santos Says Ronaldo Suffering From Gastritis
While Ronaldo did not clarify why he was skipping training or the warm-up game against Nigeria, head coach Fernando Santos said that Ronaldo was suffering from gastritis and was resting in order to recover and be ready for the 2022 Qatar FIFA World Cup which starts on Nov 21 and runs till Dec 18.
Portugal who are in Group H will play their opening match of the World Cup on Nov 24 when they face Ghana and Santos expects Ronaldo to be ready and fit to play.
Santos was asked if Ronaldo was really suffering from gastritis or if he needed a break from the spotlight after his controversial interview on TalkTV's Piers Morgan on Uncensored was released via two episodes this week.
Ronaldo was very candid about his thoughts about his time with Premier League Club Manchester United and did not hold back with his criticism. Ronaldo says he cannot respect United head coach Erik ten Hag as Erik ten Hag does not respect him. Ronaldo hasn't had a great stint with United since his return to the club last year. He has played just four games in the Premier League this season for the Red Devils and scored only 3 goals in 16 games across all competitions.
Ronaldo is contracted to be with United till June 2023 but he has made it clear that he is not very keen to continue playing with the club.
Fans and Football Commentators Turn On Ronaldo
Leaked snippets of the interview have not gone down with Manchester United or their fans, with the club assessing the statements before deciding what to do. The fans on the other hand are very unhappy with Ronaldo who they have high regard towards and are disappointed. Football commentators have also spoken about the situation agreeing that United should move on from Cristiano Ronaldo.