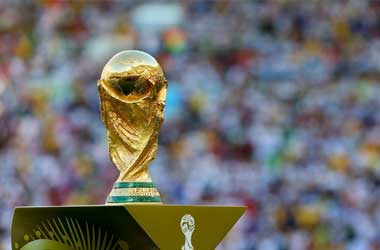 The event we've all been waiting for, the FIFA World Cup 2022, is finally here. Thirty-two teams from around the globe will take part in the tournament, with Qatar the host, offering a slightly different challenge than normal. Most of that is with the timing of the tournament, which will, for the first time ever, take place in Winter, throughout the months of November and December.
Brazil head into the tournament as favourites to lift the trophy, while the likes of Argentina, France, England, Spain and Germany are in with realistic chances of claiming the silverware on offer.
There are a few lively outsiders too, and when you add in the complications that weather conditions may bring, plus the timing of the event, who knows what will happen in Qatar?
Best Online Sportsbooks To Bet On Qatar 2022
Where is the Competition Taking Place?
The 2022 World Cup will take place in Qatar, a move that has caused its fair share of controversy. Firstly, the competition will take place in Winter, with the heat in Qatar making it impossible for the competition to take place during its usual summer slot.
This has caused a lot of problems for governing bodies around the world, who have had to enforce a World Cup break in the season, moving fixtures around, starting earlier and finishing later.
There's also the question around the rules of life in Qatar, what is and isn't allowed with the LGBTQ+ community incensed over recent comments , plus their record around human rights. Should a country like this be lauded on the World stage and be the place where all eyes are focused on?
FIFA have told teams and players to focus on the football, whether they do that or not remains to be seen.
Who Won World Cup 2018?
France lifted the 2018 World Cup, beating Croatia 4-2 in the final in Russia. This was their second World Cup title, Croatia came second, Belgium were third, and England finishing in fourth place.
Croatia's Luka Modrić was voted as player of the tournament, England's Harry Kane won the Golden Boot award, and France's Kylian Mbappé was voted best young player of the tournament.
Given that the winning French team was so young, with some players not quite in their prime, talk after their win in 2018 immediately turned to 2022 and their prospects of following up and winning the competition again.
World Cup 2022: Team Analysis
Rankings are current (06/10/2022) FIFA World Ranks
* Odds have been provided by William Hill and are accurate as of 09/11/22
Brazil (Ranked 1st)
Star Players: Neymar, Vinicius Jr, Antony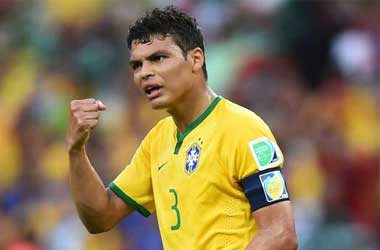 Brazil head into the tournament as favourites with Brazilian bettors and others to win the competition. Given their home climate, the challenges of the heat in Qatar will pose no problems at all for them.
They have a wealth of attacking talent, mainly players who are currently playing in Europe, and any two strikers from the squad could be the ones to go alongside Neymar, the only real guaranteed starter.
They go into the World Cup on the back of seven wins in a row, and perhaps not quite in the usual Brazilian fashion, five of those have come with a clean sheet.
The attacking flair from Brazil is why we love them, but they've also added defensive structure to their game in recent years thanks to the likes of Thiago Silva (c) and Dani Alves both of who will likely be their last World Cup .
Alongside this, the team know what is needed to win the tournament. Brazil are five-time World Cup winners, with the most recent of those coming in 2002. Since then, many would say they've disappointed, but this group could be the one to end that in Qatar.
Their odds look to be right where most people expect them to be. In terms of quality, they are in line with those behind them, but the knowledge that this team will be able to comfortably handle the heat in Qatar is an added bonus and could be what has pushed them to become favourites.
Odds to win: 4/1
Argentina (Ranked 3rd)
Star Players: Lionel Messi (c), Angel Di Maria, Julián Álvarez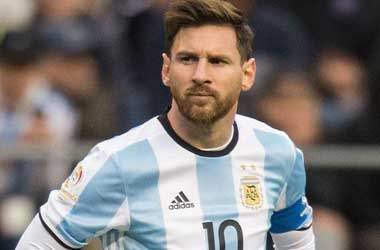 Argentina are the team that have moved in the betting, out of those towards the head of the market. That came after an impressive 3-0 victory over Italy in the Finalissima, which took place in June at Wembley Stadium, a neutral venue.
They've won their last four games coming into the tournament, and that run includes the victory over Italy. However, a word of caution with them, their other opponents have not been strong, they've played Jamaica, Honduras and Estonia in the other games.
While ever the group is led by Lionel Messi, of course, they have a chance of success.
Similar to Brazil, their price in the tournament also has the weather factored into it, they will be fine playing in the Qatar heat. They have won the tournament twice, but it is more than 30 years since we last saw them lift the trophy, in 1986.
Perhaps a little short in the betting when compared to England and France, but deserving of their place for many reasons. A genuine contender, and with Lionel Messi, they have a player who can win games by himself.
Odds to win: 11/2
France (Ranked 4th)
Star Players: Kylian Mbappé, Karim Benzema, Ousmane Dembélé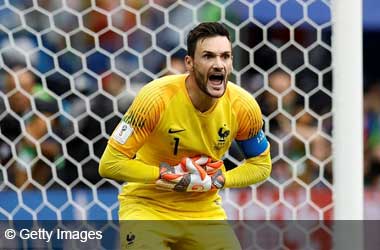 Winners of the 2018 World Cup, France were initially favourites to win the competition again straight after Russia. Still, since then, they've gradually been overtaken in the latest French betting odds, firstly by Brazil and recently by Argentina.
That doesn't take away their talent, though, and perhaps an even bigger weapon, their strengths when it comes to tournament football.
France don't arrive at Qatar in form, though, they won just one of their six Nations League games recently, three of those resulted in defeats. However, it is this kind of stage and environment where they seem to show their best.
Kylian Mbappé will once again be looking to show the world why some believe him to be the best footballer on the planet, he played a big part in the 2018 victory and is now older, more experienced, and more streetwise than he was back then. Don't forget Karim Benzema, too, dispelled by the French, meaning he missed out in 2018, the 34-year-old knows this is his last World Cup and will be desperate to get his hands on it as well as the ever reliable Hugo lloris (c) between the posts.
France have been there and done it all before, so they are a little bigger in the betting than you would expect. This is the environment they thrive in, they know how to qualify from groups and win tournaments and are sure to go close once again here.
Odds to win: 13/2
England (Ranked 5th)
Star Players: Harry Kane (c), Phil Foden, Marcus Rashford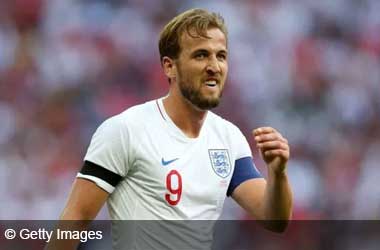 Reaching the semi-finals in 2018 was a bit of an overachievement for England, a young and inexperienced squad was sent to Russia with preparing for Euro 2020 and this competition in mind. They have a crop of players that have spent a good time together, many in their prime or on the cusp of reaching it, and this may be the best chance they've had for some time, of winning on the world stage, which is something UK Bookmakers are hoping for.
However, form before the tournament has not been good at all. They were relegated from the top division of the Nations League, finishing without a win from six games, two draws and four defeats. They've not won a football game since March, which is hardly ideal preparation.
Harry Kane won the 2018 Golden Boot, will he be this year? and much of England's hopes will rely on his goals. He has plenty of attacking talent around him but no one who can be relied upon for regular goals, they are more often the providers for club and country.
Elsewhere, England are often accused of being a little too cautious in tournaments, so we need to see those in behind Kane show their attacking ability. The likes of Jude Bellingham, Mason Mount, Raheem Sterling, Jack Grealish and others all need to shine with the ball to make sure England don't go too negative, which they were accused of doing when losing the Euro 2020 final against Italy.
A bad run of form has seen England lengthen in the betting ahead of the tournament, but they are still one of the fancied teams heading to Qatar. With the right tactics from Southgate who seems to have his mind elsewhere and goals from Kane, England are more than capable of going close.
Odds to win: 7/1
Dark Horse: Belgium (Ranked 2nd)
Star Players: Kevin De Bruyne, Youri Tielemans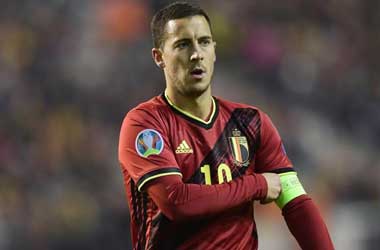 It seems bizarre to talk about Belgium as dark horses for this tournament, but their latest odds with Belgium sportbooks and others suggest that is what they are. This will be the first time in perhaps a decade where Belgium arrive at a major tournament without the expectation to win it.
They're coming towards the end of their "golden generation", but with plenty of those players still around, and more impressive youngsters alongside them, they are still in with a chance of performing well in Qatar.
Belgium were slightly disappointing in the Nations League, ending with three wins from six games, with a draw against Wales and two defeats against the Netherlands alongside those victories.
They don't come here flying high, but in many ways, that could have been a hindrance in the past, adding even more pressure onto the squad.
It seems that striker Romelu Lukaku will not be fit for the start of the tournament, and the sooner that Belgium get him playing, the better for their chances. Elsewhere, Kevin De Bruyne controls games week in and week out in the Premier League, he's at the top of his game and gives Belgium star quality in midfield.
Yes, Belgium have slightly lowered in quality over the past couple of years, but something else that has massively dropped is the expectations on them to succeed. Without too much pressure, can De Bruyne and co have one final hurrah and land the big win many hoped they could during their careers?
Odds to win: 16/1
Our Prediction
There are plenty of teams heading over to Qatar with genuine claims to winning this competition. All of those above, plus the likes of Spain, Germany and maybe even Portugal, will fancy their chances of going far.
However, when comparing them all, the team that have been there and done it all before is the one standing out, and that is France. Many of these players have tasted success, they know how to win when it comes to tournament football and have shown us that time and time again.
They have experience, youth, star quality and a great coach behind them in Didier Deschamps.
Elsewhere, Brazil look best of the South American challengers, with an excellent squad and a team that has really improved defensively over the past few years, so I'd rate them much higher than Argentina. England would be second best of the European challengers, perhaps a little too defensive at times, but capable of grinding out results in tough conditions, like they will face in Qatar.
If you are looking for someone at bigger odds, Belgium stand out as being a team finally without pressure on them, which could be the difference in how they perform.
Overall though, it is France that are the pick to win the 2022 Qatar World Cup and follow up on their success in Russia back in 2018.
Qatar 2022: Golden Boot Special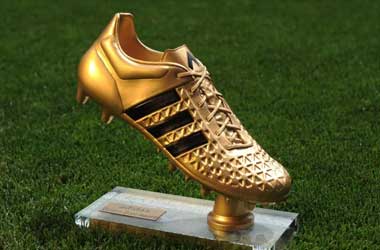 The Golden Boot award is handed out to the player who scores the most goals at the FIFA World Cup in Qatar, and as you would expect, it is often dominated by the big names.
Harry Kane, who leads the line for England, won the award in 2018 and is back for more, another World Cup in his prime.
Ballon D'Or winner Karim Benzema will play for France, then we've the likes of Lionel Messi and Cristiano Ronaldo, who won at Euro 2020 despite being the dark horse are looking to bag glory in what will be their final World Cup.
Who Won the 2018 World Cup Golden Boot?
England's Harry Kane took home the 2018 Golden Boot award. He steered his team to the semi-finals of that tournament, scoring six goals along the way.
The next best was a group of five players who all scored four, and this is usually the kind of range you need to be in to win the award.
Crucially for Kane, he did damage in the group stage against the lesser nations, bagging two against Tunisia and a hat trick against Panama.
FIFA World Cup 2022: Golden Boot Standing
* Players who are bold are still competing at the World Cup
FIFA World Cup 2022: Golden Boot Contenders
* Odds have been provided by 888Sport and are accurate as of 16/11/2022
Harry Kane
Odds to win: 7/1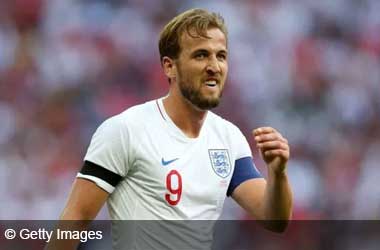 The current holder and England talisman is the favourite for the Golden Boot, so has to be mentioned for those two facts alone. He leads England's line and will no doubt play pretty much every minute that England are in the competition.
However, if you are looking for negatives, England has a defensive mindset tricky group, and goals may be hard to come by for those reasons. Kane dominated the group stages in 2018, but that task looks tougher here.
Having said all of that, he's a deadly marksman, knows where the net is, and already has double figures for Tottenham this season.
International Record: 51 goals in 75 apps
Tournaments: World Cup (6 Goals at Russia 2018), Euros (4 Goals at Euro 2020)
Karim Benzema
Odds to win: 12/1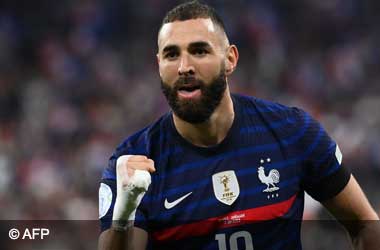 Arriving on the back of a Ballon d'Or success and missing out on the win in 2018, Benzema will be fired up more than most in Qatar, and don't be surprised if the Real Madrid man turns that into success. He's deadly in front of goal and, given the players behind him in this France team, he is sure to get plenty of chances.
The negative for his chances has to be the fact that he's in the same team as Kylian Mbappé, a player who is just 8/1 to win the Golden Boot. Can they both score alongside each other, or will they eventually ruin each other's chance by spreading the goals out for the French?
Benzema will be desperate to get the medal he missed in 2018, that alone could be enough to spur him to win this award.
International Record: 37 goals in 97 apps
Tournaments: World Cup (3 Goals at Brazil 2014), Euros (4 Goals at Euro 2020)
Lionel Messi
Odds to win: 12/1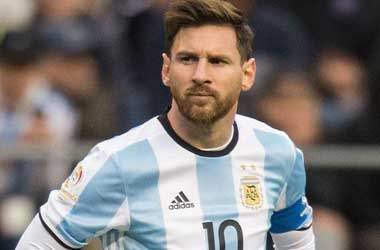 The last time we'll see Lionel Messi at the World Cup, he would love to go out with a bang. Many thought his move to PSG was a way of winding down, but he's been excellent for them, still looking like the tricky goal scorer we've all grown to love over the years.
Despite that, though, Messi does have a question over him. The form of Lautaro Martinez for Inter Milan has been excellent, he's a genuine goal threat. Does this turn Messi into more of a provider for his team rather than a finisher, and does it have the same impact on goals for Argentina that it does for Benzema and Mbappe with France?
You certainly can't discount Messi, though, who will be desperate to go out with a bang.
International Record: 90 goals in 164 apps
Tournaments: World Cup (6 Goals – 4 at Brazil 2014), Copa América (13 Goals – 5 Goals at Centennial Cup America 2016)
Neymar
Odds to win: 12/1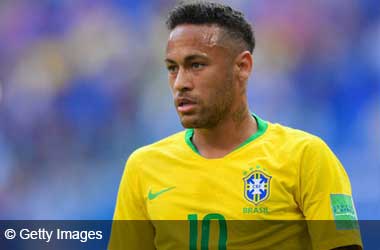 The leader of the line for Brazil, who are favourites to win the tournament and fancied by many to go far. It is fair to say Brazil have many attacking options, but despite that, Neymar is going to be the central piece and play almost every minute. He's scored 11 from 14 in Ligue 1 this season, setting him up nicely for the tournament.
Mentioning the other attacking options from Brazil, and that could slightly go against Neymar. Not because these will take game time away from him, but because he won't be part of a settled from three, instead, it is likely that Brazil will keep changing things around, allowing their players to be fresh and give everyone a chance to shine.
Despite that, Neymar is clearly the one that leads the line, and will get plenty of game time, and should go far in the tournament to give him every chance of scoring plenty of goals.
International Record: 75 goals in 121 apps
Tournaments: World Cup (6 Goals – 4 at Brazil 2014), Copa América (5 Goals – 2 Goals at 2021 Copa América)
The Dark Horse: Memphis Depay
Odds to win: 25/1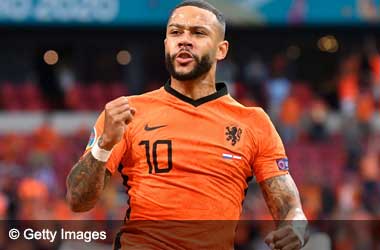 An injury has prevented Depay from being involved much with Barcelona this season, but the flip side is that he will be fresher than almost everyone else in Qatar. He's also been linked with a move away from Barca and will no doubt see the World Cup as an ideal shop window.
What he does have is a nice group in which he could score a few goals. Senegal, Ecuador and Qatar should not be able to match the Netherlands in Group A, and on top of that, all three have defensive questions to answer.
At a big price, if he hits the ground running and scores a few in the group stage, Memphis Depay could be in line for a shot at this award.
International Record: 42 goals in 81 apps
Tournaments: World Cup (2 Goals at Brazil 2014), Euros (2 Goals at Euro 2020)
Our Prediction
There's plenty of quality on show at the World Cup, and attacking talent is there throughout the list of odds for the Golden Boot award.
It is Neymar from Brazil that catches the eye and is our pick. He's surrounded by attacking talent but will always be the number one choice in attack, and play for Brazil will revolve around him. He doesn't have players that will take goals away from him like Messi and Benzema do while having a better group for early goals than Harry Kane.
Brazil are expected to go far in the tournament, and Neymar can lead the way by scoring goals for them and picking up the Golden Boot award at the end of the tournament.