Legal Belgian Online Sports Betting Sites
Below this paragraph, there is a list of the most exquisite sports betting platforms available to Belgian players. These sites will provide you with a plethora of different sports to bet on, generous bonuses and promotions, and the best odds you can find on the web. Feel free to take a look!
Popular Pages:
Read our article, see what the current online sports betting situation in Belgium is, and find the best online betting site for you!
Is Online Sports Betting Legal in Belgium?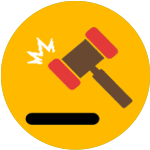 Online sports betting is legal in Belgium. However, this industry is heavily regulated. If an online sportsbook wants to offer its services to Belgian players, it needs to obtain a license; otherwise, the operator could face criminal charges.
In order to offer online betting opportunities, an operator must have both land-based and online licenses. Due to this, Belgian players don't have that many options when it comes to licensed online sportsbooks. On the other hand, Belgium is one of the few countries that could prosecute players who partake in online gambling activities in unlicensed sports betting sites.
Don't worry, though — you can still enjoy a variety of online sportsbooks that operate offshore and accept players from Belgium.
How Do We Choose the Best Betting Sites?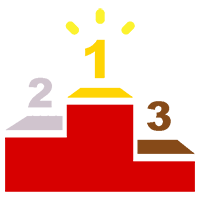 When it comes to creating the list of the best sports betting sites, we seek perfection. We want to make sure our readers pick secure and reliable online sports betting sites where they can have the ultimate betting experience.
We carefully go through every aspect and into every little detail. In the next couple of paragraphs, you will be able to read exactly what we look for in an online sportsbook.
Our Experience
We are all sports betting aficionados with years of experience in the industry. Based on our deep understanding of how this industry actually works, it's easy for us to determine which online betting sites are good and which ones you should stay away from.
Every site you see on our list has gone through extensive research. There is no place for any unreliable online sports betting site here, as nothing gets past us.
Making Sure Sportsbooks Are Safe and Legal
We already mentioned that the players' safety is our top priority. Therefore, the first thing we look for is the licensing information. Given the fact that the Belgian Gambling Commission is extremely strict, only a handful of sites are allowed to operate. That made our job a lot easier, but we always like to double-check the information.
Once we determine that their licenses are valid, we move on to security. The best way to see if a site is secure is to check what encryption technology they use. The best one currently is the SSL encryption. It makes sure that all your information is treated as confidential, and there is no way any third-party organization could get their hands on that info and misuse it in any way.
How We Review Belgian Online Sport Betting Sites
Apart from licensing and security, there are other sections we like to inspect more thoroughly. First, we want to see a rich selection of sports that are popular in Belgium. Then, we look for bonuses and other promotions that entice players to create an account.
Furthermore, we include payment options in our research just to make sure they are reliable and that there are no extra fees when Belgians are making their deposits and withdrawals. Finally, we test out customer support to see if they are efficient and helpful and whether a platform offers a smooth mobile betting experience.
Blacklisted Belgian Sports Betting Sites
Unfortunately, there are numerous online sports betting sites that aren't worthy of your time and money. Often, they are unregulated and unlicensed, meaning your information, both personal and financial, might not be safe.
Below, you can see three blacklisted sports betting sites in Belgium:
Melbet
Canceled players' winnings
Refuses withdrawal requests
1xBet
Unreliable customer support
Accounts blocked & winnings withheld
Goalbet
Few promotions
Unreliable customer support
Sports Betting Industry in Belgium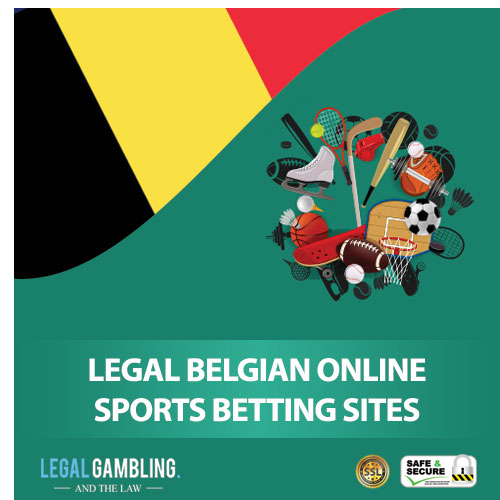 Online sports betting in Belgium is a highly-regulated industry. Ever since online gambling was introduced in 2011, numerous online betting operators have applied for the license to operate. However, a large portion of them dropped out or was denied the request.
These operators need to apply for a special license issued by the Gaming Commission. First, sports betting operators need a license to offer land-based betting, and only after they acquire it, can they proceed to apply for the online gambling license.
However, there are other options for sports betting in Belgium — offshore betting platforms. Since they don't operate under the Belgian jurisdiction, strict Belgian gambling laws don't apply to them. However, in case anything goes wrong, you can't rely on the country's government to help you out, as they have no right to interfere. So, choose wisely.
Mobile Sports Betting in Belgium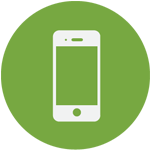 Mobile accessibility is an important aspect, and every online betting site we mentioned here has a mobile-friendly platform. This means that you can access it via a browser on your device, regardless of the operating system you're using. They are compatible with all of them — iOS, Android, and Windows.
Some platforms feature dedicated sports betting apps you can easily download and install on your device. In this case, you need to see if the app is compatible with the operating system you use.
Popular Payment Methods for Belgian Players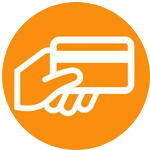 Belgian players have a wide range of payment options to choose from. They are all completely trustworthy and safe to use. Without a doubt, the most popular payment option is a credit card.
However, there are other ways to make deposits and withdrawals — an array of e-wallets, and maybe even cryptocurrencies. Keep in mind that each payment option has different limits when it comes to depositing and withdrawing money. Ultimately, choose a payment option you feel comfortable using.
Future of Sports Betting Industry in Belgium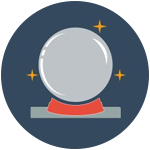 Even though the online sports betting industry is regulated in Belgium, there aren't many options to choose from. Therefore, players usually turn to offshore betting sites which have a wider selection of sports betting opportunities.
Hopefully, the Belgian lawmakers might loosen up a little and allow more operators to come into the play. This would definitely shrink the presence of unlicensed online betting sites as well.
Responsible Gambling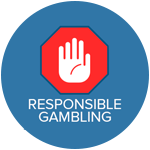 Gambling addiction is unfortunately very present throughout the world. If you or someone you know has a gambling problem, there are some organizations you can turn to for help. Take a look below:
Final Thoughts
Online sports betting is growing in popularity. Unfortunately, so does the number of unsafe and unlicensed sports betting sites. If you want to have a safe and fun online betting experience, you should rely on the sites we mentioned above.
These platforms would never put you or your information in jeopardy, and you could still enjoy placing bets on your favorite sports.
Frequently Asked

Questions
What sports can I bet on?
Are there any bonuses on sports betting sites in Belgium?
How can I make deposits and withdrawals on online sportsbooks in Belgium?
How old do I have to be in order to bet legally in Belgium?
Is it legal to participate in online gambling activity in Belgium?
What currency is accepted in online sports betting sites in Belgium?
Are online sportsbooks in Belgium safe?
What are the odds like on these sportsbooks?