Legal Belgian Online Poker Sites
Finding the top poker sites for Belgian players hasn't been easy, but we have managed to select the best of the best for our readers.
All sites have gone through rigorous tests, including security, regulations, bonuses, promotions, mobile availability, and so on.
Check out the list below to find a poker site that best suits you.
Popular Pages:
Keep reading to learn more about the process and all the necessary information.
Is Online Poker Legal in Belgium?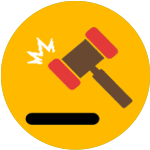 Belgian players don't have to worry about grey zones because online poker is legal in their country. Belgium is one of a few countries that legalized online poker games with full support from the government. However, online poker sites must obtain a license in order to operate within the country's borders.
Some online sites don't mind going through the process, some of them partner with existing Belgium operators, while others find a way around the law.
Online gambling, including poker, is regulated by the Belgian Gambling Commission. Even though there is a high-security level that the BGC imposes, there are ways for legal casinos without a license and illegal casinos to operate in the country. However, we have made sure to provide you with a list of well-established online casinos, so you don't need to worry about the legal side.
How We Created the List of the Best Belgium Poker Sites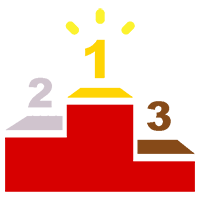 Getting a spot on our list isn't easy since all sites must pass strict tests to determine their validity. We have created a set of criteria that all candidates had to go through, leaving us with only the top poker sites for Belgian players.
Let's go through the process in more detail, so you know which aspects we have considered when making a list.
Our Experience
Our team of experts has been in the gambling industry for a long time, making them more than suitable to select the top poker sites for the Belgium market. Not only are they gambling experts, but they are also informed on the latest laws and regulations and go through the necessary training to remain the best.
Furthermore, it helps that each team member has experience playing poker online because they can recognize a scam site from a mile away. All of this and more make our website a legitimate source of information.
Ensuring Online Poker Sites Are Legal and Safe
The first thing we check when accessing a poker site is whether the site has proper operating licenses. Operating a poker site without a license is possible but unsafe, and that's why it's our priority to ensure a safe playing environment for our readers.
Since we value our players' safety, we also emphasized security. All sites must have the latest security measures, including SSL encryptions and high-grade firewalls. Up-to-date security is a must when joining a site with high traffic.
Lastly, we make sure that all poker sites have been checked by independent auditors to ensure fair gameplay.
Our Criteria For Belgian Online Poker Sites
Aside from legality and security, other features make a poker site worth your time and money. Naturally, the first thing we check is the availability of bonuses and promotions for Belgian players. Most new players like to be wooed with welcome bonus packages that will later on turn to regular promotions and rewards.
Aside from that, a poker site with more than three or four poker variants receives a big plus from us. Although most sites offer the possibility of playing Texas Hold'em and Omaha, we wanted to introduce variety into our readers' world. So, a wide selection of available poker games is an essential check on our list.
Moreover, we don't want to overlook the technical side of joining a new site. Belgian players need to have access to a wide range of available deposit and withdrawal methods since not all players use only one payment method.
Lastly, we focus on customer support. Finding a site with helpful and responsive customer service is necessary when players come across issues. Operators need to provide at least two ways of contacting customer support, or they do not make it to our top list.
Blacklisted Poker Sites in Belgium
Unfortunately, not all poker sites available to Belgian players are worthy of your attention. Dozens of poker sites appear daily, meaning that not all of them can be legitimate.
Aside from finding the top poker sites, we have made it our priority to find sites that should be avoided. There are many reasons some poker sites are untrustworthy, but no matter the reason, you should stay clear of them. Please take a look at our list below.
OddsPoker
Reported cases of confiscated winnings
Accused of embezzling players' funds
Unsafe gambling environment
Carbon Gaming
Slow payments
Banning the winnings of players
Charges fees on BTC payouts
SwC Poker
Slow or delayed payments
Unpaid winnings
Unresponsive customer support
Online Poker Industry in Belgium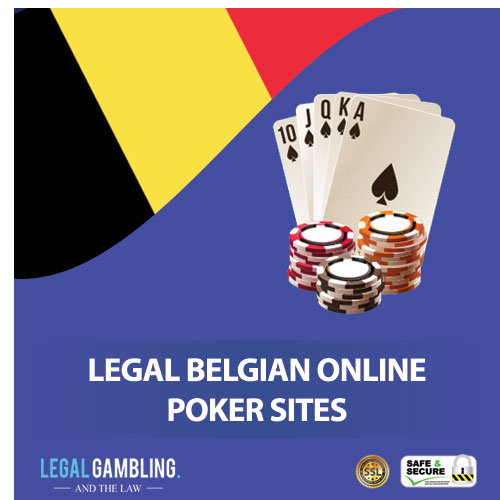 As we mentioned, online poker is legal in Belgium, making it a highly profitable industry. Currently, there is an abundance of available poker rooms in Belgium, both online and land-based. The country does not miss opportunities, so this game of chance is available in both type A and type B casinos.
There are many statistics on daily and monthly bet limits, but they continuously change. Currently, we have found out that the monthly betting limit on poker is €500. Of course, this number is prone to changes.
Popular Online Poker Games in Belgium
Belgians enjoy a variety of poker games, meaning that the classics, such as Texas Hold'em, Omaha and Stud, were not enough to include when making our list. We made sure that available poker rooms have a selection of poker games, such as Hi-Lo, Draw Poker or 7-Card Stud. You can find most of these games in the poker rooms mentioned above.
Mobile Poker in Belgium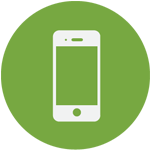 It's nothing new that mobile poker is taking over desktop poker games in the same manner desktop poker took over land-based poker rooms. Belgian players tend to play poker on the go, meaning that mobile devices, such as smartphones and tablets, are their way of accessing online poker.
All high-rated poker sites use HTML5 technology to optimize playing poker on mobile devices. Players can enjoy hassle-free and smooth gameplay on their Android and iOS devices.
Popular Online Poker Payment Methods In Belgium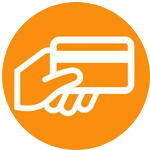 Like any developed country, Belgium does not lack behind when introducing online payment methods. Currently, the options are plentiful, ranging from credit cards, such as Visa and MasterCard, to e-wallets and cryptocurrency methods of payment.
Naturally, with the development of technology, e-wallets are gaining in popularity. So, players can expect to come across Skrill and Neteller, among others.
Crypto payments such as Bitcoin, Litecoin and Ethereum are gaining traction as well.
Other payment methods might include PayPal, mobile banking, Sofort, HiPay wallet, and other methods available to Belgian players.
Responsible Gambling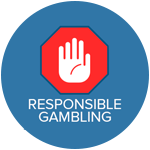 Although the main focus of gambling is to have fun, sometimes it can turn sideways and cause serious addiction. If you feel as if you're on the way to developing a gambling problem or you know someone that suffers from a gambling addiction, there are ways to help. Take a look at the available online platforms that offer support:
SolutionS — SolutionS provides an action plan to help fight gambling problems or addiction. Contact their helpful staff who will guide you through rehabilitation and offer support;
Gaming Commission — By contacting GC, you can seek advice from professionals who will help you determine how serious your gambling problems are;
Gok Hulp — Gok Hulp's website offers self-tests, online self-help, and online guidance for all people that might experience gambling issues. You can also join some of their programs for free.
Final Thoughts
Belgians enjoy a good game of poker, so finding a site that works well for them is crucial. Stick to the list above, and you won't experience any issues regarding legality or fair gameplay. Rest assured that your gambling experience will be top-notch and hassle-free.
Please, remember to gamble responsibly, and good luck!