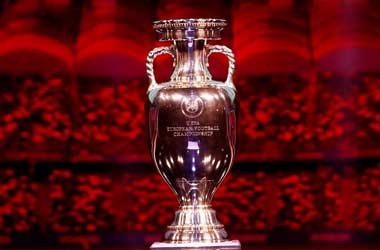 The final of UEFA Euro 2020 is set to take place this Sunday night as England prepare to battle Italy at the home of English football. It will bring a month of chaos and entertainment to an end for what many have described as the best international tournament of their lifetime.
The ongoing COVID-19 pandemic pushed the tournament back from last year to 2021 with 24 teams initially beginning their journey in June. Since that time we've seen some truly incredible games, including France/Switzerland and Spain/Croatia all in the same night, but it's the English and the Italians who have been able to rise up through the ranks and claim their spot in the final.
The kick-off is currently scheduled for 8 pm GMT with millions of fans from across the globe waiting to tune into the biggest game on the football calendar especially in the UK.
Bet On Italy vs. England On Our Best Sportsbooks
* Odds have been provided by William Hill and are accurate as of 08/07/2021
The last Euros meeting
Nine years ago, during the days of Roy Hodgson, England met Italy in the quarter-finals of Euro 2012 with the winner going on to face Germany in the semis.
The Azzurri were quite clearly the better team throughout large spells of the 120 minutes but the Three Lions did everything they could to stay in the fight. Eventually, though, the dreaded curse of a penalty shootout came back to bite them with Italy progressing after misses from Ashley Young and Ashley Cole.
2021 UEFA Euro Final Team Analysis
ESPN FC
Italy
Key Players: Giorgio Chiellini (c), Gianluigi Donnarumma, Federico Chiesa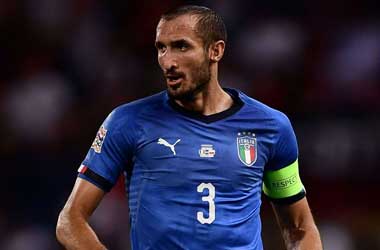 Italy didn't even make it to the 2018 World Cup and now, three years later, here they are in another European final. The name of the game for them seems to be discipline which has been introduced ever since Roberto Mancini walked through the door. He was given the job under the impression that he could revitalise the spirit of this squad, and we're pretty confident in saying he's been able to do just that.
The expectation was that Italy would be capable of walking through fire if called upon – but they didn't really have to in the group stage. They were tasked with Turkey who they battered 3-0, they went up against Switzerland who they also beat 3-0, and they tackled a really game Wales side and came out the end of it with yet another victory.
Things got a bit trickier from there in the knockouts, as should always be the case, starting with a 2-1 win over Austria that was taken to extra time. They proceeded to put in a similar effort against Belgium, once again coming out with a 2-1 result, setting themselves up perfectly for a showdown with Spain in the semis.
It was hard-fought with the Italians looking more than a bit tired over 120 minutes, eventually coming away with a penalty shootout triumph.
Odds To Win: 3.00 (2/1)
England
Key Players: Jack Grealish, Harry Kane (c), Raheem Sterling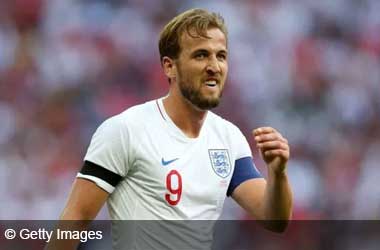 For years we've all seen England fail to live up to expectations when the lights are shining bright but under Gareth Southgate, that mentality appears to have shifted. They just seem to ooze confidence whenever they're on the ball right now and that'll largely stem from the amount of creativity they have at their disposal, but in addition to that, they're also so defensively sound that it's almost incredible to think about how far they've come.
A narrow 1-0 win over Croatia was enough to settle the nerves for some but after drawing 0-0 with rivals Scotland, there was some uncertainty in the air with regards to what they were capable of achieving in this tournament. Another 1-0 success, this time at the expense of the Czech Republic, continued to raise eyebrows with many just wanting to see the team explode into life.
That's precisely what they were able to do in the knockouts starting off with a convincing 2-0 win over bitter rivals Germany. They scored twice in the last 15 minutes to set them on their way to the quarters which, in hindsight, was the easiest game they've had in a long time as they ran out 4-0 winners over Ukraine.
Denmark were their stiffest opposition and provided great resilience, eventually losing 2-1 in extra time courtesy of a Harry Kane tap-in who is one goal away from tying for Golden Boot.
Odds To Win: 2.60 (8/5)
Our Prediction
Professional football is difficult to predict at the best of times and we expect that to be the case for the final on Sunday. Italy tend to set up in a structured way that makes them hard to break down and England do the same, leading many to believe we're in for a stalemate. Instead, though, we fancy Italy to score early and really pile the pressure onto the shoulders of the hosts.
But as they did against Denmark, England should be able to grow into proceedings through their sheer will and overall quality. This is obviously a big stage and Italy have a bit more experience with games such as this, but for whatever reason, this Three Lions side just can't put a foot wrong.
We think the equaliser is going to come fairly quickly after Italy take the lead and then, early in the second half, England will go 2-1 up – probably from a well-worked set piece.
What will then ensue is simple: over half an hour of torture as Italy batter the England goal with everything but the kitchen sink. They'll huff and they'll puff with Mancini throwing on every attacking player he's got to no avail.
The final whistle will then blow and the streets of London, Manchester, Birmingham and every other town and city will be flooded as fans rejoice in this unbelievable moment for the country.
They say football is coming home, and we think they may just be right.
Official prediction: England beat Italy 2-1 to win Euro 2020