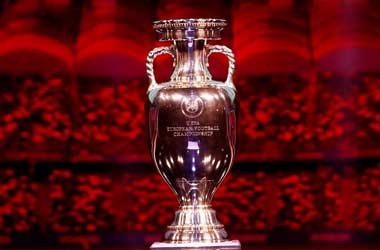 The domestic season is over and now, it's time to focus our attention on the summer as we gear up for the rearranged UEFA Euro 2020 tournament.
This special edition of the European Championship to celebrate its 60th "birthday" is set to take place all across the continent as opposed to in one individual host city, and it'll go down twelve months after it was scheduled due to the ongoing COVID-19 pandemic.
Euro 2020 will begin on June 11 and continue all the way through until July 11. Dublin and Bilbao were initially set to host games but due to the uncertainty surrounding whether or not they'd be able to have fans in attendance, they were stripped of this honour.
The following cities have been confirmed as hosts: London, Rome, Munich, Baku, Saint Petersburg, Budapest, Seville, Bucharest, Amsterdam, Glasgow and Copenhagen.
Jump straight to the action: Who Will Win Euro 2020?, Who Will Get The Golden Boot?
Best Online Sportsbooks To Bet On Euro 2020
Who won Euro 2016?
Five years ago, France and Portugal both battled their way through to the Euro 2016 final at Stade de France in Paris. Les Bleus were largely considered to be the favourites given that they were the hosts, and also because they were viewed as having the stronger team.
However, despite Cristiano Ronaldo going off injured in the early stages of the game, Portugal were able to rally and pull off a shock win in extra-time courtesy of a lovely finish from Eder.
Euro 2020: Team Analysis
Rankings are current (28/05/2021) FIFA World Ranks – UEFA
* Odds have been provided by 888sport and are accurate as of 28/05/2021
England (Ranked 4th)
Star Players: Harry Kane (c), Jack Grealish, Mason Greenwood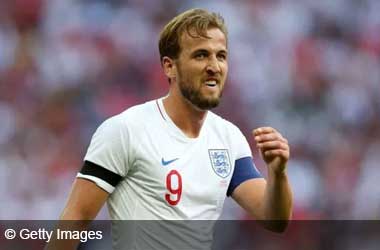 Ever since they made it all the way to the semi-finals of the 2018 FIFA World Cup, fans have been interested to see how this England side would grow and develop.
As it turns out they've fared pretty well in terms of squad development with Jadon Sancho, Phil Foden, Jack Grealish and Mason Mount all bursting onto the scene to help support the lethal attacking prowess of Harry Kane.
There are definitely still questions lingering when it comes to Gareth Southgate and whether or not he can guide this squad forward, but all of those queries will likely be answered in the group stage – and with three wins from three to start their WC qualifying, they're definitely in form.
Odds to win: 5.50
France (Ranked 2nd)
Star Players: Kylian Mbappe, Pogba, Hugo Lloris (c)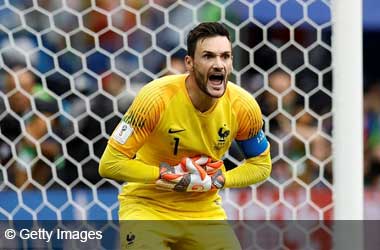 The reigning world champions weren't exactly known for doing things the pretty way right up until the final of the World Cup back in 2018, and to be honest, their trajectory has continued down that same path. They've got impact players within their ranks such as Antoine Griezmann and Paul Pogba, but their success or failure could depend entirely on whether Kylian Mbappe shows up as he did in Russia.
A draw against Ukraine back in March raised a few alarm bells with narrow wins over Kazakhstan and Bosnia leaving many to wonder whether this team has already hit their top-level as a unit.
Odds to win: 5.75
Belgium (Ranked 1st)
Star Players: Kevin De Bruyne, Dries Mertens, Youri Tielemans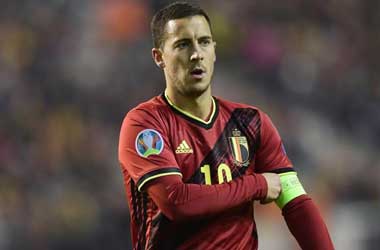 The golden generation of Belgian football probably would've been pretty content with receiving a bronze medal at the World Cup, but let's face it if there's ever going to be a time for them to win a piece of silverware it's going to be right now.
Kevin De Bruyne and Eden Hazard (c) are standing at the ready to drag this team to success – even if nobody will outright call them the favourites.
The Red Devils beat Wales back in March before an unsatisfying draw against the Czech Republic just a few days later. Thankfully for their faithful fans, they soon got back on track with a rampant 8-0 win over a poor Belarus side.
Odds to win: 7.25
Germany (Ranked 12th)
Star Players: Timo Werner, Serge Gnabry, Manuel Neuer (c)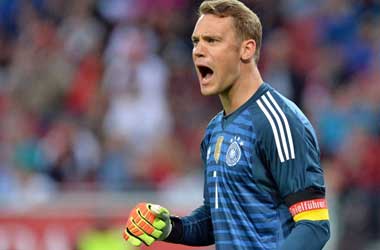 The Germans will do everything in their power to forget about how they crashed out of the World Cup three years ago and instead, they'll choose to focus on the present and future. There's a rebuilding mission going on behind the scenes with Kai Havertz, İlkay Gündoğan, Sane and potentially even Timo Werner leading the charge, although their heart and overall spirit still has to be improved.
Joachim Low, who will resign from his position as manager after the Euros, would've been pleased with convincing wins over Iceland and Romania in WC qualifying. Alas, what he wouldn't have been happy with is his team's astonishing defeat at the hands of North Macedonia.
Odds to win: 8.25
Dark Horse: Italy (Ranked 7th)
Star Players: Gianluigi Donnarumma, Giorgio Chiellini(c), Federico Chiesa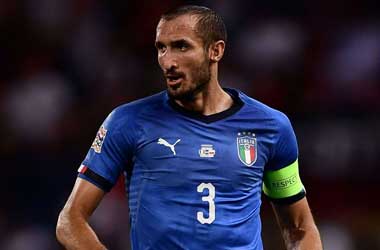 Italy took their 2018 WC humiliation and channelled it into an utterly marvellous run of form that leaves many thinking they could be the one to watch at this tournament. They've got a nice blend of fresh faces with a few veteran stars to help steady the ship, from Donnarumma and Ciro Immobile to Nicolò Barella and Chiesa – all of whom can strike through the heart of most nations at this level.
Roberto Mancini has answered the call as Italy boss since taking over and with eight wins & two draws in their last ten, there is serious cause for excitement.
Odds to win: 10.30
Our Prediction
This tournament is a tough one to predict if only because there's still so much uncertainty surrounding how it's all going to play out. Between the multiple host cities across Europe and the short preparation time, we're ready for some really weird results to come out of Euro 2020 – also known as Euro 2021 for those who don't particularly care about the marketing.
We have two picks that we're bouncing back and forth between in this year's Euros: Belgium and Italy. The Belgians have all the pieces in place to succeed and now have a taste of what it feels like to get to the latter stages of a major international competition.
On the flip side, the Italians are viewed as underdogs which is a role that's suited them quite nicely over the years.
Both have tough groups to work their way through and both will require serious rotation which, in the end, we expect to favour Belgium more out of the two.
We think it's finally time for the Red Devils to rise up and win a big tournament, while Italy will do quite well before falling off due to sheer exhaustion.
Either way, it's going to be one hell of a month.
Euro 2020: Golden Boot Special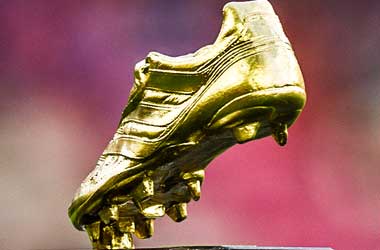 As UEFA Euro 2020 approaches, there are plenty of conversations and debates currently taking place with regards to what is actually going to happen in the tournament. Alas, while that mainly revolves around who is going to win the whole thing and how England are going to fare, there's also an intriguing discussion to be had regarding the Golden Boot race.
Over the years many elite level players have been able to ascend to the top of the goalscoring mountain at the Euros, firmly positioning themselves as one to watch within the context of world football. Alan Shearer, Patrick Kluivert, Milan Baros and David Villa are just a few of the examples of that, with Michel Platini forever being recognised as the leader in this field from when he scored nine goals at Euro 1984.
This time around there are many hungry forwards and even midfielders hoping to write their name into the European Championship history books.
Who won Euro 2016's Golden Boot?
The last Euros, which took place five years ago instead of four due to the COVID-19 pandemic, was actually won by Portugal – but their own top goalscorer in that competition only managed to finish joint second with three goals to his name.
In the top spot, however, was France's Antoine Griezmann, who made it clear that he was here to stay with an insane six goals and two assists across 555 minutes of electric football.
Can he become the first man to win two in a row? Only time will tell.
Euro 2020: Golden Boot Standing
* Red Marks winner of the award, due to having an assist more compared to the other player
Euro 2020: Golden Boot Contenders
* Odds have been provided by Bet365 and are accurate as of 02/06/2021
Harry Kane
Odds to win: 11/2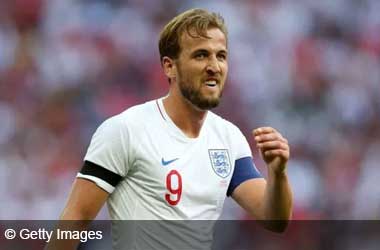 Harry Kane has been England's talisman for a good few years now and with this being as close to a home tournament as they're going to get for quite some time, there are some serious expectations on his shoulders.
He also won the Golden Boot back at the World Cup and did so in this season's Premier League with 23 goals and 14 assists too so if he can remain fit, he's surely going to be the one to watch.
International Record: 34 goals in 53 apps
Tournaments: World Cup (6 Goals at Russia 2018)
Romelu Lukaku
Odds to win: 7/1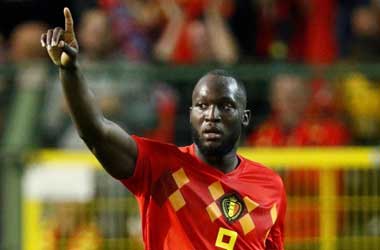 With 24 goals and 11 assists to help fire Inter Milan to the Serie A title, it should come as no surprise whatsoever that Belgium's Romelu Lukaku is starring on this list.
His switch over to Inter appears to have rejuvenated his career and, with that, his desire to succeed. He's big, he's strong, and when he finds himself inside the box in the right position it's hard to bet against him.
International Record: 59 goals in 91 apps
Tournaments: World Cup (5 Goals – 4 at Russia 2018), Euros (2 Goals at France 2016)
Kylian Mbappé
Odds to win: 8/1
The teenage prodigy turned 22-year-old phenomenon – Kylian Mbappé is the real deal. He's best known for scoring in the 2018 FIFA World Cup final but since then, his trajectory has continued to go up and up.
He scored 27 goals in Ligue 1 this season and if he's able to get the right kind of service into his feet from Les Bleus' creative forces, he could get the ball rolling and really create some momentum.
International Record: 16 goals in 42 apps
Tournaments: World Cup (4 goals at Russia 2018)
The Dark Horse: Cristiano Ronaldo
Odds to win:12/1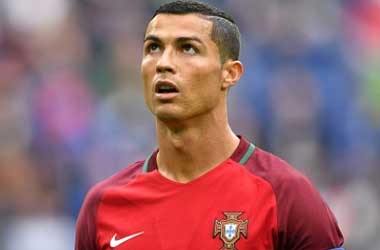 Cristiano Ronaldo is no spring chicken at this stage in his illustrious career and yet even after Portugal won the Euros back in 2016, we still feel as if he's hungry for more.
CR7 managed to net an insane 29 goals in Serie A this season even when Juventus weren't performing at their optimal best and when you combine that with the Portuguese revolution that seems to be happening within their national side, we're left with an intriguing outsider.
International Record: 103 goals in 173 apps
Tournaments: World Cup (7 Goals – 4 at Russia 2018), Euros (9 Goals – 3 Goals at France 2016)
Our Prediction
When putting all of the pieces of the puzzle together it's not hard to figure out why we're all anticipating plenty of goals between now and the final on July 11. There are so many world-class forwards and attacking midfielders who will lay claim to the title of "best goalscorer in Europe", but only one can truly be the frontrunner.
In our opinion, the man who is best positioned to win the Golden Boot this summer is Romelu Lukaku. He's on a fantastic run of form, he's got some real experience under his belt at the international level and he's coming off the back of a big title win – something that many other top strikers in this tournament can't say.
It's also worth considering the group Belgium are in, too. Russia, Denmark and Finland are all winnable games and if Lukaku can do what he did in the 2018 World Cup by starting strong, it's not hard to picture him carrying that into the knockout stage.
Of course, saying that and actually going through with it are two very different things, but Lukaku has attack-minded players around him who want to finally lift a piece of silverware for the Red Devils. This golden generation has earned the right to call themselves the best of the best, and even though he hasn't always been able to showcase his talents on the international stage, we believe now is the time for Lukaku to rise to the top.