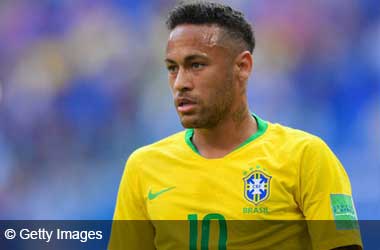 High profile football players like Cristiano Ronaldo, Lionel Messi and Neymar Jr. have made lots of news for their exploits with women over the years. However, in recent times both Neymar Jr. and Ronaldo have been slapped with serious allegations regarding rape.
The latest allegations that surfaced are against Brazilian football captain Neymar over an alleged rape incident that took place in Paris, France. Neymar currently plays for the French team Paris Saint-Germain.
The victim who is Brazilian is reported to have contacted Neymar via his Instagram account. The Brazilian star has over 119 million followers and one can safely presume that he gets hit on by a number of his social media fans. Neymar admits that he did contact the women and she decided to fly to France to meet him.
The woman alleges that an agent of Neymar booked her ticket to France and also a hotel room. She would later go on to meet Neymar at Hotel Sofitel Paris Arc Du Triomphe on May 15. She alleges that Neymar showed up drunk and after a few caresses, they went up to the hotel room where the football star suddenly became violent and forced her to have sex against her will.
SBS News
She did not file a complaint in France as she was too traumatized. She flew back to Brazil and filed a complaint which has caused a lot of problems for Neymar. He decided to use Instagram to share his side of the story where he claims that the woman is looking to extort money from him.
Instagram Takes Down Video
You will not be able to find the 7 minute video on Neymar's Instagram account any longer as Instagram decided to take down the video as it was in violation of its policies. In the video, Neymar says that he is very troubled with the recent allegations and that the woman had painted a completely opposition picture of what actually happened in Paris.
He admits to having sex with the woman in the hotel but claims that it was consensual sex. Neymar also released intimate photos and some spicy text messages that the two exchanged to prove that the two of them were flirty from March and what happened in the hotel room was something that takes place with every couple.
He closed the video by saying he now realizes it was a trap from the start and he fell for it!