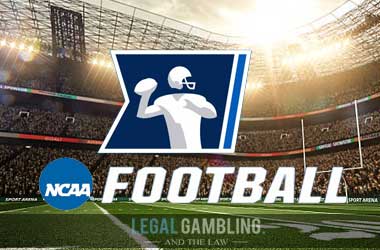 The NCAA released a statement on 21 April that affirmed that the NCAA Playing Rules Oversight Panel (PROP) has approved a number of rule changes in college football, applicable upon the resumption of the 2020 season.
Some of the rule changes are a modification of the targeting rule, the creation of a time guideline for reviews of replays, protocol changes to pregame interactions between teams, and an amendment on the jersey numbers for players.
The rule modifications were first brought up by the NCAA Football Rules Committee back in February, and have finally gained formal approval.
Alabama-Auburn Match Forces Rule Change
The Iron Bowl match in 2019 between Alabama and Auburn featured a field goal that resulted in controversy. This year, a rule on instant replay was approved, designed to mitigate such risks in the future.
From now on, when a game clock expires at a particular half's end but is determined by a replay to have some time remaining, there must be three seconds or more remaining to be able to restore time to the clock. If there is less than three seconds on the clock, the half is over.
Nick Saban, Alabama's coach, went ballistic last year after opponent Auburn was allowed to kick a field goal to close the first half of the Iron Bowl—a game that Auburn would ultimately win 48-45. Auburn had gained 15 yards with eight seconds on the clock, with no more timeouts. Auburn player Boobee Whitlow had gone down inbounds, but referees decreed that the clock had no more time. However, a replay review showed that there was one more second remaining.
Due to the review, Auburn was able to prepare its field goal unit on the field and snap the ball instantly when the official signaled for the game's resumption. Auburn's Anders Carlson hit a 52-yarder to cut into Alabama's lead, 31-27, by halftime.
Other Rules Approved by NCAA
The NCAA PROP has approved the Rules Committee's proposal to shorten the replay reviews to less than two minutes, unless a review is deemed extremely complicated, or could result in end of game issues—such instances would have no stated time constraint.
Another rule approved by the PROP is that ejected players due to a targeting foul will now be permitted to stay on the sidelines, instead of being escorted back to the locker room. Other ejection fouls, such as for two instances of unsportsmanlike conduct or fighting, will still result in players having to go to the locker room.