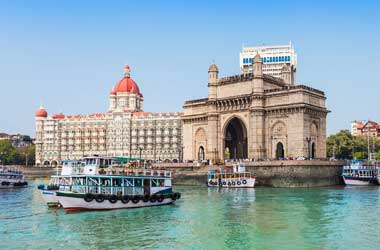 Maharashtra, one of India's most densely populated states with 100 million residents, is reportedly considering legalizing gambling to help recover the economic losses suffered by the state due to the COVID-19 pandemic.
Sources have indicated that Maharashtra authorities are currently reviewing an economic report on the possible impact of legalizing online sports betting and gambling.
The report was authored by a task force appointed by Maharashtra authorities. It aims to provide an outlook regarding the feasibility of implementing this project.
State legislators previously nixed the idea of a legalized iGaming in early 2020 after being given 6 months to decide.
However, Maharashtra is reported have lost more than 610 billion rupees (roughly $8.3 billion) due to COVID-19-related issues as of August 2020. The economic hole the state finds itself in is reportedly the key driver for the possible turnaround regarding legalized iGaming.
An anonymous state bureaucrat cautioned against jumping the gun, noting that the review is in its preliminary stages. However, he also pointed out that state authorities are serious about legalizing gambling and in-depths talks are underway.
The bureaucrat also mentioned that, while a legal gambling market in Maharashtra would likely ease the state's economic woes, authorities still need to balance this benefit with public opinions on gambling, which is polarized in India.
Every state in India has the ability to make their own decisions on whether to ban or legalize gambling. Some states are seriously considering legalizing online gambling like Karnataka whereas other states like Andhra Pradesh have stepped up their anti-online gambling stance by raising the penalties for online gamblers who get caught.
Task Force Studied Previous Gambling Recommendations
The Maharashtra task force was said to have studied the case of Sikkim, another Indian state, which has legalized online sports betting. However, their online sports bets are limited to bets placed at betting terminals located in retail shops.
Sikkim lawmakers later tightened these restrictions, ultimately banning locals from playing the games and limiting their availability only to tourists, given the fact that Sikkim thrives on tourism.
The task force also reviewed the report written by a special three-member committee in 2015, chaired by former Chief Justice R.M. Lodha. The committee was formed to investigate cricket, the most popular sport in India, and the Board of Control for Cricket in India, after massive betting scandals rocked the cricket industry in 2013.
The Lodha-chaired panel noted in their report that illegal sports betting could be curtailed by providing a legal gambling framework, thereby benefiting Indians who want to bet on sports while at the same time generating revenue for the state.