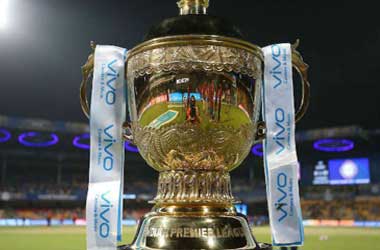 The 13th edition of the Indian Premier League (IPL) is set to be held in the United Arab Emirates, beginning on Saturday and culminating with the grand finals scheduled to take place on Nov. 10.
The professional Twenty20 cricket (T20) tournament was originally scheduled to begin on March 29 but was postponed until April 14 due to the COVID-19 pandemic. Due to the extension of the lockdown in India, the premier T20 cricket competition ended up suspended indefinitely until the start of August when the Indian government gave UAE the green light to host the competition in September-October.
Due to the COVID-19 pandemic, further safety measures were implemented, namely mandatory tests for all players and other team members. As reported Board of Control for Cricket in India (BCCI) spent over US $1.4 million for COVID-19 tests, which will be used during the IPL. Also, all players will be required to wear a "Smart Ring," which will track their health to avoid further spread of the disease.
As revealed by the Emirates Cricket Board (ECB), they intended to permit spectators for IPL 13, filling up only 50% of the venue's maximum capacity. However, their plans fell through, meaning IPL will feature virtual crowd with pre-recorded cheers.
Bet On The 2020 IPL With Our Best Sportsbooks
Last Year
The 2019 Indian Premier League took place on March 23-May 12 across nine venues in India, featuring the same eight teams that will attend the 13th iteration of the competition. Those teams are Chennai Super Kings, Delhi Capitals, Kings XI Punjab, Kolkata Knight Riders, Mumbai Indians, Rajasthan Royals, Royal Challengers Bangalore and Sunrisers Hyderabad.
Last year's IPL proved to be one of the most exciting iterations of the Indian Premier League, which culminated with a thrilling final between two of the most successful IPL teams in Mumbai Indians and Chennai Super Kings. The two sides went back and forth for most of the game, yet it was Mumbai Indians who edged out Chennai Super Kings by one run, thus securing their record fourth IPL title.
It was a painful loss for CSK, and especially their captain Mahendra Singh Dhoni, who had 416 runs, an average of 83.2 and a strike rate of 134.62. Yet even that was not enough for Super Kings to lock in their fourth IPL title.
Another story from the IPL 12 was the rise of Delhi Capitals, who made it into the playoffs for the first time since 2012 and even took down Sunrisers Hyderabad in the first round. Unfortunately, the Capitals had to admit defeat to Super Kings in the semifinals, losing the bout by six wickets.
IPL 2020 format
The IPL will begin with a round-robin league phase in which each of the eight participating cricket teams will play each other twice. After the first phase concludes, the first- and second-place teams will face off in the first qualifiers. The victors will receive a direct bye into the final, whereas the losers will get another chance in the second qualifiers.
The third- and fourth-place sides will face off in the Elimination match. The loser of this match will exit the tournament, whereas the winners will face off against the loser of the first qualifiers for a spot in the grand finals.
The remaining two teams will clash on Nov. 10 in the 2020 Indian Premier League finals for a shot at the trophy and the Rs. 10 crore (≈ $1.360,000). The runners-up will receive Rs. 6.25 crore (≈ $850,000), while the losing qualifiers will receive Rs. 4.3 crore (≈ $585,000) each.
Cricbuzz
2020 Indian Premier League Favourites and outsiders
As we look towards the IPL 13, we have to wonder whether we will see another Mumbai Indians vs. Chennai Super Kings grand finals, or will another team rise up and challenge the favorites for the title?
* Odds have been provided by BetOnline and are accurate as of 16/09/2020
Mumbai Indians
2019 result: IPL Champions
Players to watch: Kieron Pollard, Chris Lynn, Jasprit Bumrah
Odds to win: 4/1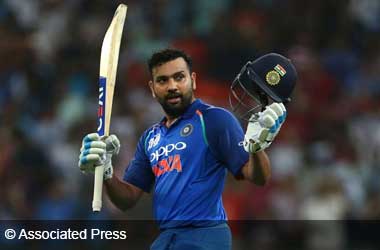 Since Mumbai Indians retained most of their star players that led them to their fourth IPL title, on top of adding the likes of Nathan Coulter-Nile, Chris Lynn and Trent Boult.
It should not come off as a surprise Indians are priced as the odds-on favorites to repeat their success and pocket their fifth title in November.
While there was only one team in the history of IPL who won the competition in back-to-back seasons (Chennai Super Kings in 2010-2011), the sheer quality of the Mumbai Indians roster makes it highly likely Rohit Sharma (c) and his crew can do it again.
Sunrisers Hyderabad
2019 result: Fourth
Players to watch: Kane Williamson, Rashid Khan, Bhuvneshwar Kumar
Odds to win: 9/2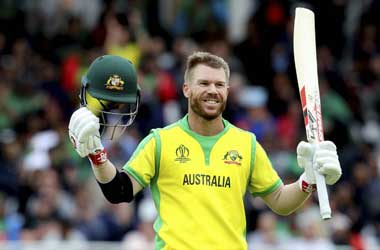 Ever since Sunrisers Hyderabad first appeared in the IPL in 2013, they have reached the playoffs in seven seasons, which includes a title-winning run in 2016, as well as a runner-up finish in 2018.
Last year was the third time in their history that Sunrisers Hyderabad finished in fourth and the second time in the last three years.
There is no denying Sunrisers Hyderabad are one of the strongest teams in the league. Despite their relatively poor placement in 2019, David Warner's men are entering the 2020 season as the second favorite to claim their second IPL trophy.
Sunrisers Hyderabad stand out from the rest due to their incredibly strong bowling attack, with the likes of Bhuvneshwar Kumar and Rashid Khan. However, it's hard to ignore their strong batting thanks to their captain David Warner, Kane Williamson and Jonny Bairstow. It remains to be seen whether Sunrisers Hyderabad can repeat their success from 2016; however, from the looks of it, they're in a very good position to do so.
Chennai Super Kings
2019 result: Runner-up
Players to watch: Ravi Jadeja, Imran Tahir, Dwayne Bravo
Odds to win: 5/1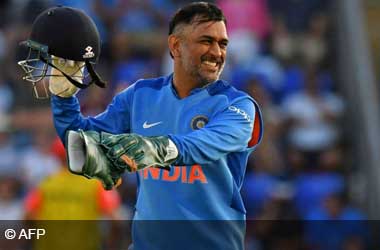 Despite their success last season, Chennai Super Kings are entering the 2020 IPL season as the third favorite to go the distance and win their fourth IPL trophy. That, however, does not take away from the fact that Chennai Super Kings are still one of the strongest teams in the league with their captain MS Dhoni, having reached playoffs in all of the last 10 seasons.
Not only have Chennai Super Kings made a postseason appearance each year since 2008, but they also hold three titles and five runner-up finishes. Success in previous years does not mean much in the greater picture. But with the addition of Piyush Chawla, Josh Hazlewood and Sam Curran, it's hard to argue Chennai Super Kings can't reach for the stars once more.
Delhi Capitals
2019 result: Third
Players to watch: Ravi Ashwin, Shimron Hetmyer, Rishabh Pant
Odds to win: 6/1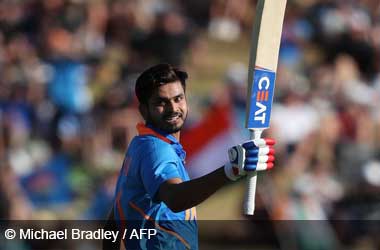 Delhi Capitals had to settle for a third-place finish last year, which was a somewhat bittersweet result considering Delhi Capitals are the only IPL franchise to never reach the grand finals. Nevertheless, it's hard to be overly-critical about their 2019 placement, considering they managed to reach the playoffs for the first time since 2012 when they ended up in third.
In a bid to break the spell and finish amongst the top two this season, Shreyas Iyer's Delhi Capitals made some huge roster swaps, bringing in 2016 ICC Cricketer of the year Ravi Ashwin, as well as a 23-year-old prodigy Shimron Hetmyer, who should add some much-needed quality for another postseason appearance.
Outsider: Royal Challengers Bangalore
2019 result: Eighth
Players to watch: AB de Villiers, Aaron Finch, Dale Steyn
Odds to win: 7/1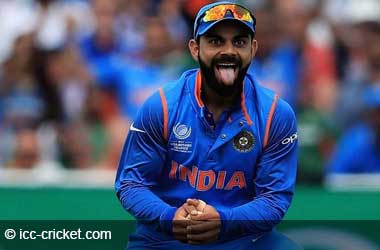 Royal Challengers Bangalore are known as underachievers in the IPL, which begs the question when will RCB have their breakthrough year, and will it be in 2020?
Since 2008, Royal Challengers Bangalore made it to the finals three times (2009, 2011 and 2016), yet never managed to make the final push for the title. Ever since their last failed attempt at the IPL title, Royal Challengers Bangalore started to slump and failed to make playoffs – never finishing above sixth.
Last season was a particularly poor campaign for Virat Kohli (C) and co., since they finished last with a 5-8 record.
Nevertheless, with Virat Kohli and AB de Villiers on the team, it's hard to write off Royal Challengers Bangalore entirely.