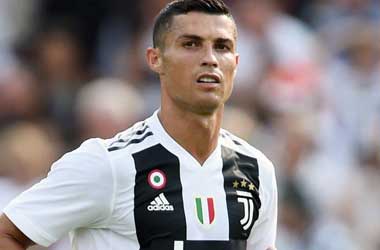 The most popular football player in the world Cristiano Ronaldo has had great success on the field but has also faced controversial allegations off the field in the last couple of years. Ronaldo who used to play for Real Madrid was accused of not paying his taxes and faced charges in a Spanish court.
The tax evasion charges received a lot of publicity and Ronaldo went underground for a bit in an effort to avoid the media scrutiny. He was not happy with the way he was treated in Spain and decided to leave his club Real Madrid and move to Italy to join Juventus.
Just as he started settling in Juventus, the football star was under the hammer again after the Las Vegas Metropolitan Police Department re-opened an investigation from 2009 in which ex-model Kathryn Mayorga alleged that Ronaldo had raped her in his hotel room. Mayorga and her legal team allege that Ronaldo then paid her hush money in order to keep her silent.
The allegations once again caused a lot of drama for Ronaldo and his family. One of his biggest sponsors is Nike and they were thinking about revoking their sponsorship amidst these allegations. Ronaldo's legal team denied the allegations while Ronaldo decided to go underground yet again and stay away from the media scrutiny.
ESPN
Ronaldo Tells Press He Is A Role Model
Ronaldo travelled to the UK along with Juventus who are set to play Manchester United on today. Cristiano Ronaldo a former United player and has a massive fan following in the UK but are not looking to hype the match or Ronaldo too much due to the on-going investigation into the rape allegations.
Ronaldo faced the press for the first time since these allegations and looked pretty calm and confident. He preferred to answer questions about the match on Tuesday but had to field questions from reporters about the rape charges which he skilfully handled.
In a statement, Ronaldo said
I know that I am an example. I know, 100 percent. On the pitch and outside the pitch. So I am always smile, I am happy man, I'm blessed that I play in a fantastic club, I have a fantastic family, I have four kids, I am healthy. I have everything. So the rest, it doesn't interfere on me. I'm very very well