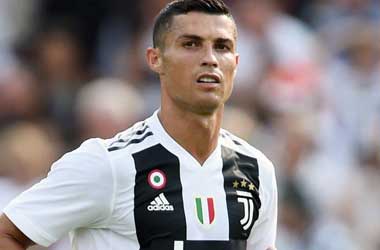 Cristiano Ronaldo who is arguably the most popular footballer in the world has been in the media the past two weeks for all the wrong reasons. The Portugal captain has had to face media allegations of an alleged rape that took place in Las Vegas in 2009 where he is being accused of raping model Kathryn Mayorga.
There were reports that Ronaldo paid 'hush' money to Mayorga to keep things silent and move on with his life.
However, she decided to approach the Las Vegas Metropolitan Police Department who have launched an investigation into the matter and that has caused a lot of problem for the new Juventus F.C. player.
Ronaldo admits to have sex with Mayorga in 2009 but claims that he did not rape her as the sex was consensual. Reports surfaced in the media of the 'hush' agreement between Ronaldo and Mayorga where she was paid $375,000 to forget the incident and keep her mouth shut.
Peter Christiansen who is the lawyer for Ronaldo has come out and claimed that the reported agreement published by the media has been doctored to portray Ronaldo in a bad light and he labelled them as nothing but journalistic fiction.
Christiansen did not point out which part of the report has been doctored but the media outlet that published the report stands by their news piece and claims the original report has been published and nothing has been doctored.
Why Did Ronaldo Pay Hush Money?
There are some damning statements that do not look good for Ronaldo. In particular, the part where Ronaldo is reported to have said Mayorga kept saying I am not like others, do not do it! Ronaldo is also recorded to have apologized for what took place.
One can presume that this statement in particular is what is being called pure fiction as if this is true, then it is hard evidence against Ronaldo. There is also the issue of why Ronaldo had to pay $375,000 to settle the case and keep Mayorga from speaking. Christiansen explained the reason for the hush money.
In a statement,
What happened was simply that Cristiano Ronaldo merely followed the advice of his advisors in order to put an end to the outrageous accusations made against him, in order precisely to avoid attempts, such as those we are now witnessing, to destroy a reputation built thanks to hard work, athletic ability and behavioural correction.
The Fumble