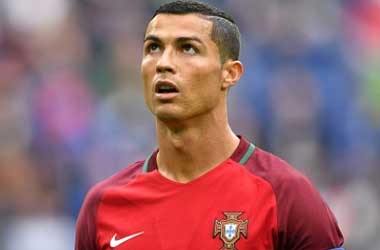 Portugal will be without their iconic captain and star Cristiano Ronaldo who is set to miss a series of upcoming matches, including his team's second game against Poland in the UEFA Nations League and a friendly match against Glasgow. The football star is at the center of a rape allegation in America. Portugal coach Fernando Santos also said Ronaldo won't be in action for the November fixtures.
The decision follows a three-way conversation between Ronaldo, Santos and the head of the Portuguese football federation Fernando Gomes. Santos kept mum on the details of the conversation but said it would be best for Ronaldo not to be included in the selection. In an expression of support for his player, Santos said he fully believes that Ronaldo is innocent and could not commit such crime.
ESPN
Ronaldo Strongly Denies Accusations
Ex-model Kathryn Mayorga claims Ronaldo raped her in his penthouse suite at a Las Vegas hotel over nine years ago. Mayorga was 24 at the time and further alleges that Ronaldo allegedly hired a team of experts to trick her into taking $375,000 as monetary settlement. The move was meant to keep the victim quiet and obstruct a police criminal investigation. Last month, Mayorga got in touch with Las Vegas police with new information. The case has since been reopened with Mayorga seeking at least $200,000 in unspecified damages.
Ronaldo took to social media to deny the accusation and proclaim his innocence.
I firmly deny the accusations being issued against me. Rape is an abominable crime that goes against everything that I am and believe in. Keen as I may be to clear my name, I refuse to feed the media spectacle created by people seeking to promote themselves at my expense.

— Cristiano Ronaldo (@Cristiano) October 3, 2018
My clear conscious will thereby allow me to await with tranquillity the results of any and all investigations.

— Cristiano Ronaldo (@Cristiano) October 3, 2018
Cristiano Ronaldo led Portugal to the round of 16 at this year's FIFA World Cup in Russia earlier in June. The team failed to advance after losing to Uruguay. Soon after Ronaldo left Real Madrid for Italian club Juventus in a $117 million deal. He was excused from Portugal's two post-World Cup matches so he could settle at his new club.
The Juventus forward is expected to play for his team as it takes on Udinese for Series A game on Saturday.
Sponsors Express Deep Concern
Sponsors which currently have active contracts with Ronaldo have been raising their concerns over these allegations.
Nike and EA Sports both issued a statement on the disturbing allegations against Ronaldo, saying they are closely monitoring the situation. Ronaldo has had a contract with Nike since 2003.