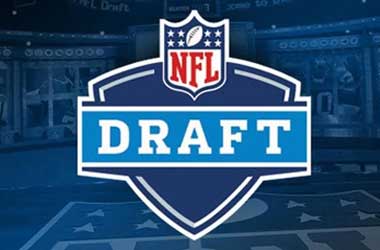 The National Football League (NFL) unveiled a number of key details regarding its plans to bring the league to the glitzy Las Vegas Strip.
The NFL is aware that it has a lot to live up to after their previous road shows in Nashville, Tennessee, and Philadelphia.
This Las Vegas draft show is slated to occur on April 23-25 and the NFL has promised to up the ante even more.
The NFL's executive vice president for club business and league events Peter O'Reilly identified the collaboration of local leaders and communities as essential for their events' success.
According to O'Reilly, the NFL has been lucky to partner with cities that have elevated the league's draft events to what they are now. He expects that Las Vegas will take things to a new level due to the city's keen understanding of how to entice guests and deliver large-scale events seamlessly.
8 News NOW Las Vegas
The Bellagio hotels and Caesars Palace will serve as the focal points of the Las Vegas team's efforts. The draft's main stage is set to start construction on April 3 beside Caesars Forum, which will also comprise a viewing area for people to watch how the draft plays out: Thursday's first round; Friday's second and third rounds; and the third, fourth, fifth and sixth rounds which take place on Saturday. Multiple entertainers have been book to perform on all three days on the same stage. Picks will be made by the teams at the conference center of Caesars Forum, commonly referred to as the Selection Square.
Near the main stage will be the NFL Draft Experience, a zone where fans can play interactive games, snag autographs from current and former NFL luminaries, and see the Vince Lombardi Trophy in person. The NFL Draft Experience will also contain its own stage for Las Vegas-based entertainers, which audiences will be able to watch for free.
April 8 will mark the beginning of construction for the red carpet area at Las Vegas' iconic Bellagio fountains.
Las Vegas Part of NFL's Long-Term Plans
The NFL has expanded its presence into Las Vegas only recently, after the Raiders' moved there. This was during the time when a number of states moved forward with states legalised sports betting.
O'Reilly readily admitted that the Raiders' recent move to Las Vegas served as the impetus for the NFL's selection of its draft venue. According to O'Reilly, an NFL draft in Las Vegas can help the Raiders gain a wider fan base, as well as shine a spotlight on their new Allegiant Stadium.